Following the mid-twentieth-century triumph of New York's Jackson Pollock, Willem de Kooning, Mark Rothko, and their cohort of Abstract Expressionists and Color Field painters, what could the next generation of American artists do? New York had become the new capital of art after a hundred years of Parisian dominance: Could we sustain? "Inventing Downtown: Artist-Run Galleries in New York City, 1952–1965," an exhibition at NYU's Grey Gallery (through April 1), captures the fertile tumult of this period.
The focus of "Inventing Downtown" is not on a type or trend of art-making, but rather on an inclusive range of galleries, fourteen of them, formed by artists for themselves in storefronts, lofts, and church basements. The galleries were downtown, mostly in the Lower East Side, because that's where rents were cheap and where the artists lived. (Commercial galleries were in midtown.) Most of the artists were young. Some of them would become famous, most not. Melissa Rachleff, the show's curator and author of its exceptional catalog, gives us a rare presentation of the robust roots of art-making, rather than only the flowers.
The Grey Gallery rooms are a patchwork miscellany of wildly various works, but Rachleff has adeptly organized the disorder. She divides the fourteen galleries into five categories. The first, "Leaving Midtown," focuses on three galleries, two of them among the earliest and longest-lived, the Tanager (1952–1962) on East Fourth Street, and later East Tenth Street; the Hansa (1952–1959), named for influential Abstract Expressionist teacher Hans Hoffman, on East Twelfth Street and later Central Park South; and the Brata (1957–1962) on Tenth Street—all of which were pure artist run co-ops, financed by dues-paying member artists, which showed their members' work and that of others they deemed interesting. The artists—such as Lois Dodd, Philip Pearlstein, Jean Follett, Allan Kaprow, Ed Clark—range widely in both aesthetic aims and levels of eventual renown. Most show the influence of de Kooning and, to a lesser extent, Pollock.
"City as Muse" covers the later development (1958–1961) of more slapdash artist-run spaces either donated or rented ad hoc, such as the Reuben Gallery, on Fourth Avenue and later East Third Street, and the Judson Gallery, on Thompson Street. They showed an especially raucous art which, as Rachleff puts it, "sought to reconcile quotidian experiences with art." A couple of these venues existed for fewer than six months, but the crew of artists operating this four-gallery network had perhaps the strongest impact of any of the coalitions, more or less initiating both performance art—with "Happenings" by Allan Kaprow, Claes Oldenburg, and others—and Pop Art, with works like Oldenburg's "The Store."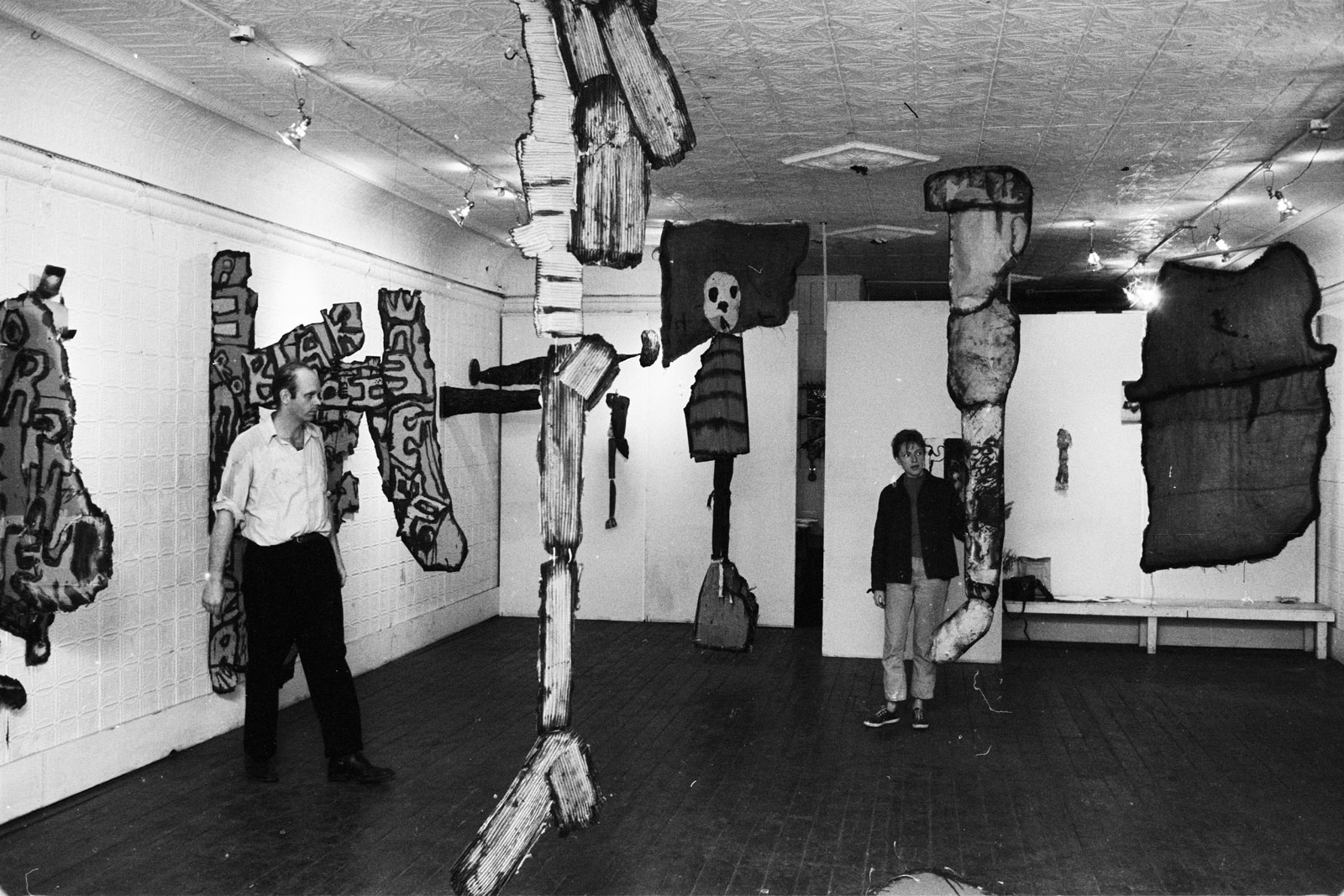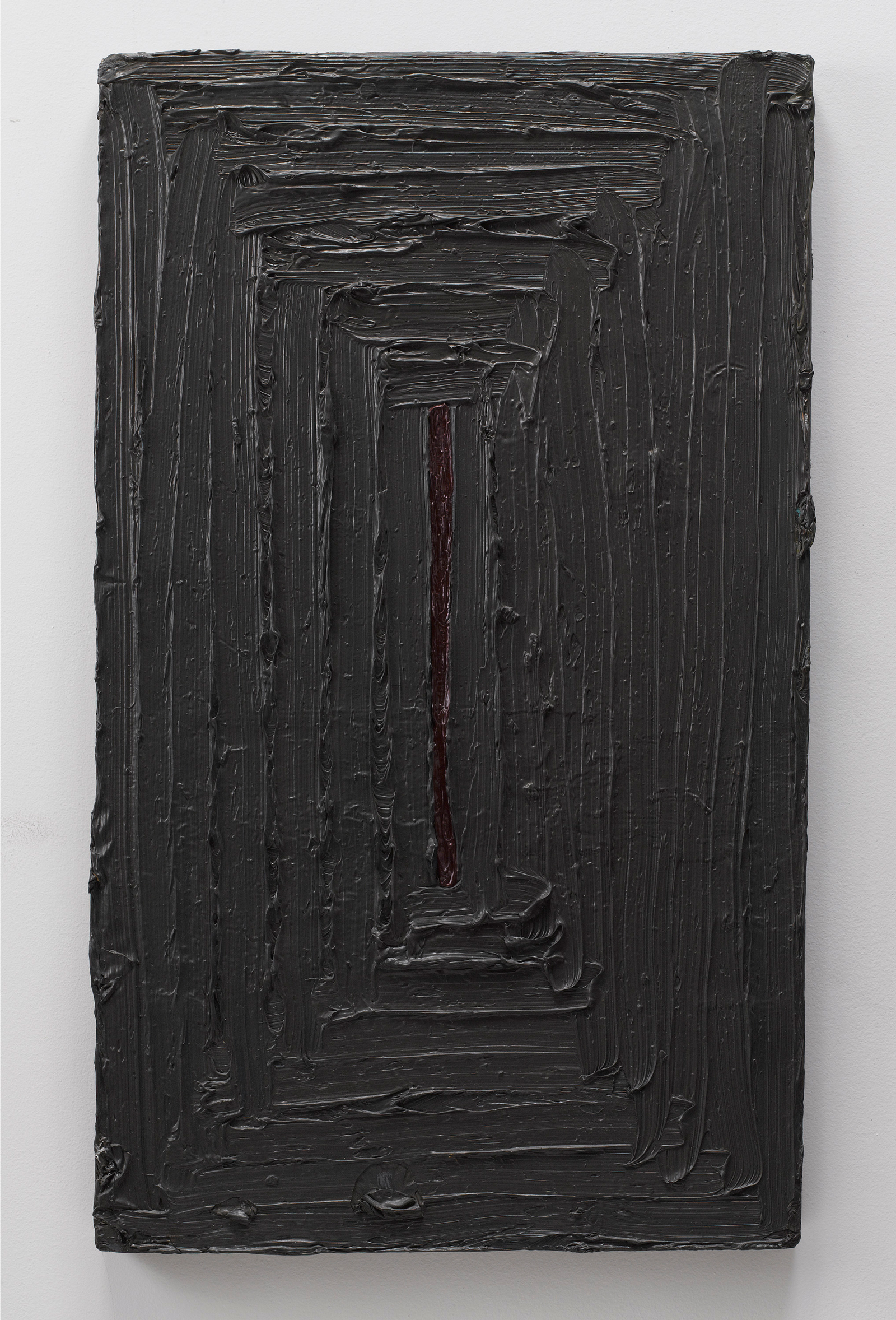 The most representative project, or at least the most aesthetically realized, of those featured in the exhibition was neither artist-run nor a co-op—nor in fact downtown. The Green Gallery (1960–1965) on West 57th Street, created by the ethereal aesthete Richard Bellamy and secretly financed by collector Robert Scull, held many of the earliest shows of mature work by artists of the co-op era. Rachleff classes the Green as "Defining Downtown." Bellamy had had an association with the Hansa gallery, and was well acquainted with all the interlocking communities of the downtown artists. He had an angelic gift for recognizing talent and depth in artists apart from any specific aesthetic, exhibiting systematically young artists as disparate as Oldenburg, Mark di Suvero, Pat Passlof, James Rosenquist, George Segal, Donald Judd, Dan Flavin, and Lucas Samaras. The remaining two sets of galleries delineated in the show are "Politics and Practice," about artists preoccupied with social issues, and "Space and Time," featuring art that tended towards the metaphysical or theoretical.
The artists of "Inventing Downtown" are linked in their struggle to make works that matter in the wake of Pollock and company (though there are plenty of other currents as well, from John Cage and Jean Dubuffet to Matisse). It's exhilarating and moving to watch, and also fun to see unfamiliar, atypical works from those who later became famous. There's a light-bulb-sized, bent, welded metal sculpture (with a bulb's screwbase in place) by John Chamberlain, and a small vertical oil painting of sculpturally impastoed, grey-black nested rectangular shapes, with a carmine vertical slit at its center, by Lucas Samaras.
Probably the three most significant contributors to the era were Kaprow, Oldenburg, and Bellamy (not actually a painter, but a commercially deficient gallerist)—three white men. Another revelation of the show and catalog is the emphasis on work by people of color and women, like Ed Clark, Bob Thompson, Rosalyn Drexler, and Yayoi Kusama. A note Drexler received from the sculptor David Smith following the opening of her first solo show at the Reuben Gallery in 1960, quoted in the catalog, reads, "All these talented women, they stop. I don't know why, they stop. So please don't stop."
Allan Kaprow's 1958 essay, "The Legacy of Jackson Pollock," predicts that the painter's obliteration of the frame's limits, his practice of working from "in the painting," would become literal. Now, Kaprow writes, "Objects of every sort are materials for the new art: paint, chairs, food, electric and neon lights, smoke, water, old socks, a dog, movies." He writes, "An odor of crushed strawberries, a letter from a friend, or a billboard selling Drano." You can feel that world opening up in the Grey Gallery show.
By the end of the "Downtown" era, when the Green Gallery closed in 1965, Pop Art and Minimalism had emerged as the accepted successors to Abstract Expressionism. But every history of art is an alternative history and that's a central, uncommon, welcome message of this show and book.
---
"Inventing Downtown: Artist-Run Galleries in New York City, 1952–1965" is at the New York University's Grey Art Gallery through April 1. The catalog, edited by Melissa Rachleff, is published by Grey Art Gallery and DelMonico Books.