What, another Hamlet? There must be a zillion already: Slang Hamlet, First Folio Hamlet, Compressed Hamlet, No Fear Hamlet. Into this field, I toss Hamlet: Prince of Pigs, a Tragicomic. Why a comic? Because comics and plays are twin arts. Both use visual cues as much as words. Both have abrupt breaks between scenes. And their words are mostly dialogue.
Why a pig? In the name "Hamlet," I hear little ham, little pig. And the pig pun fits! In Shakespeare's day, if you wanted to mock the king, you'd put on a pig mask. The "swine-snouted king" was a stock figure of fun.
Once Hamlet's species was set, I hewed to a one-family, one-species rule for the rest of the cast. Thus Hamlet's uncle, Claudius, the murderer, "the bloat king," is a big fat pig. Hamlet's mother, Gertrude, is a pig with lipstick. Ophelia is a cat because cats don't do well in water. So her father, Polonius, and her brother, Laertes, are cats, too. For minor characters, I followed a one-profession, one-species rule. Gravediggers are dogs because dogs are excellent diggers. The players are mice because their play is "The Mousetrap." The sentries, including Horatio, are rats because, well, rats look handsome in helmets.
You'll see that Hamlet: Prince of Pigs has been stripped of all fat. And tragedy minus many words is comedy. A pared-down Hamlet is a funny Hamlet. Here are a few scenes from my tragicomic.
---
Hamlet & The Ghost
---
Hamlet & Ophelia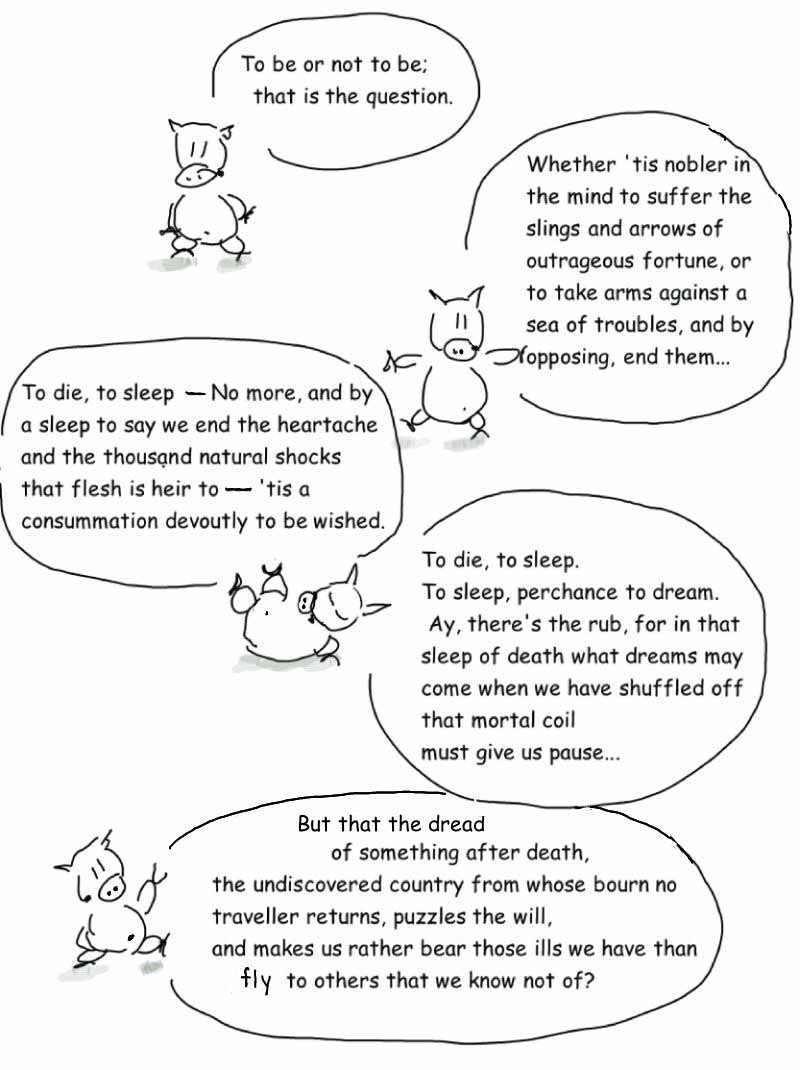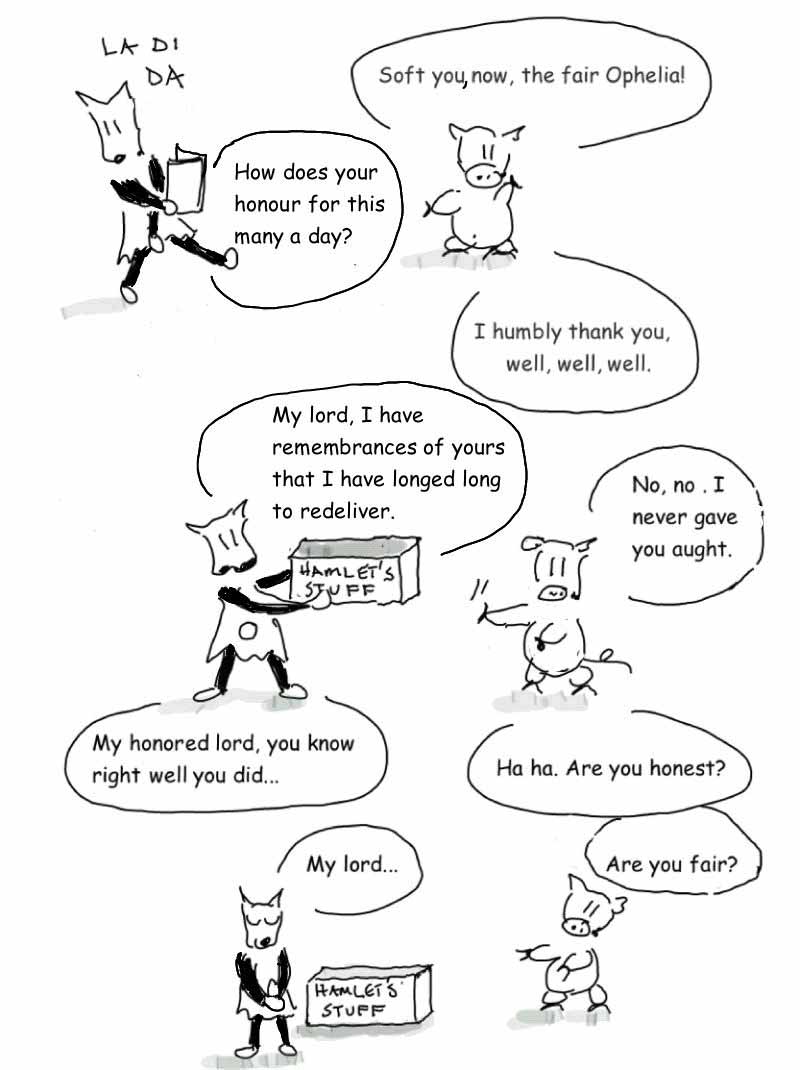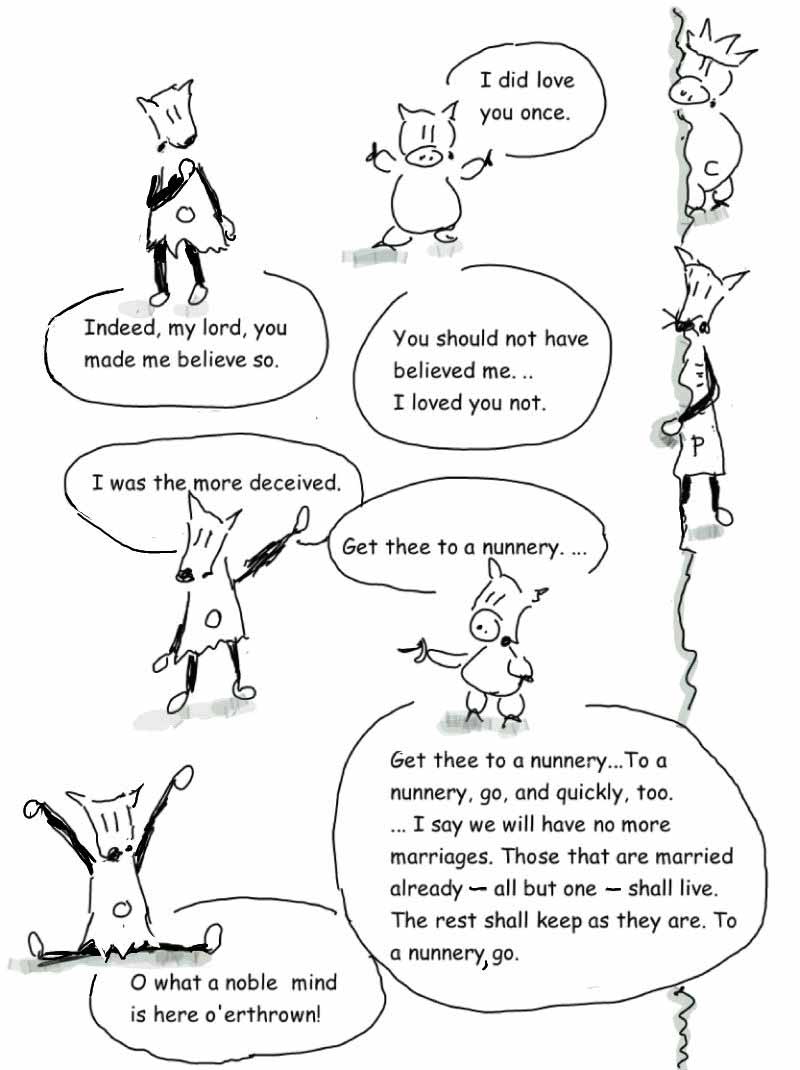 ---
Hamlet & the Players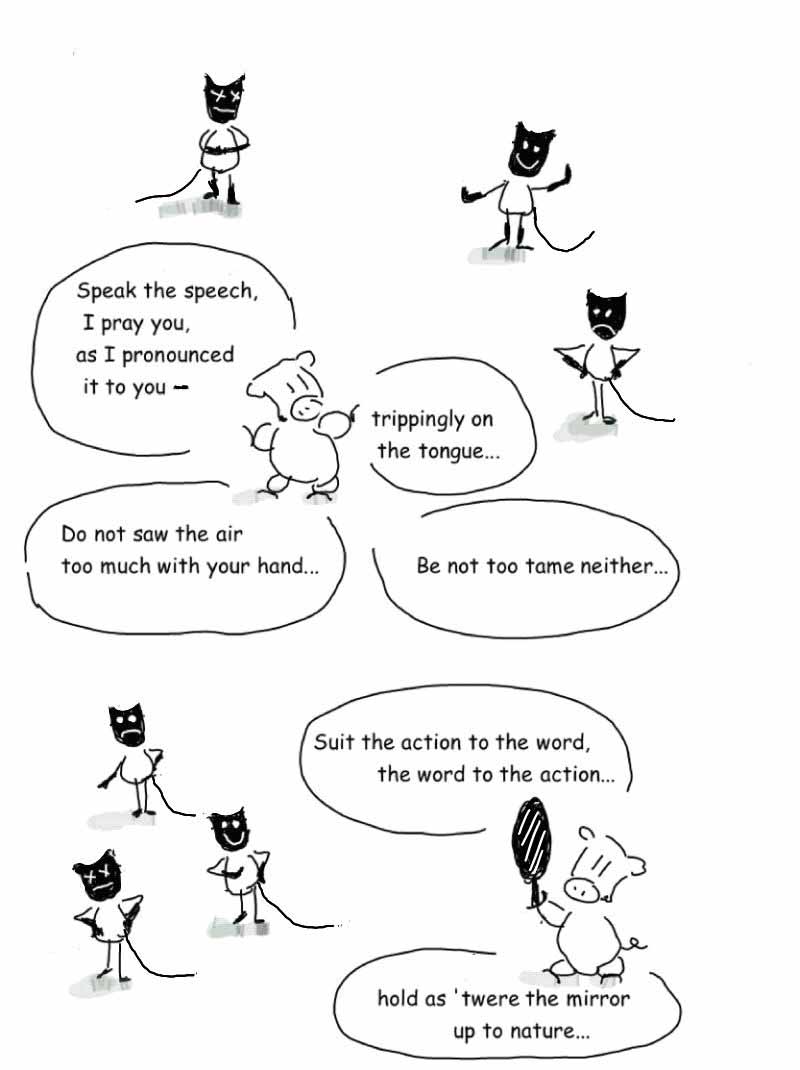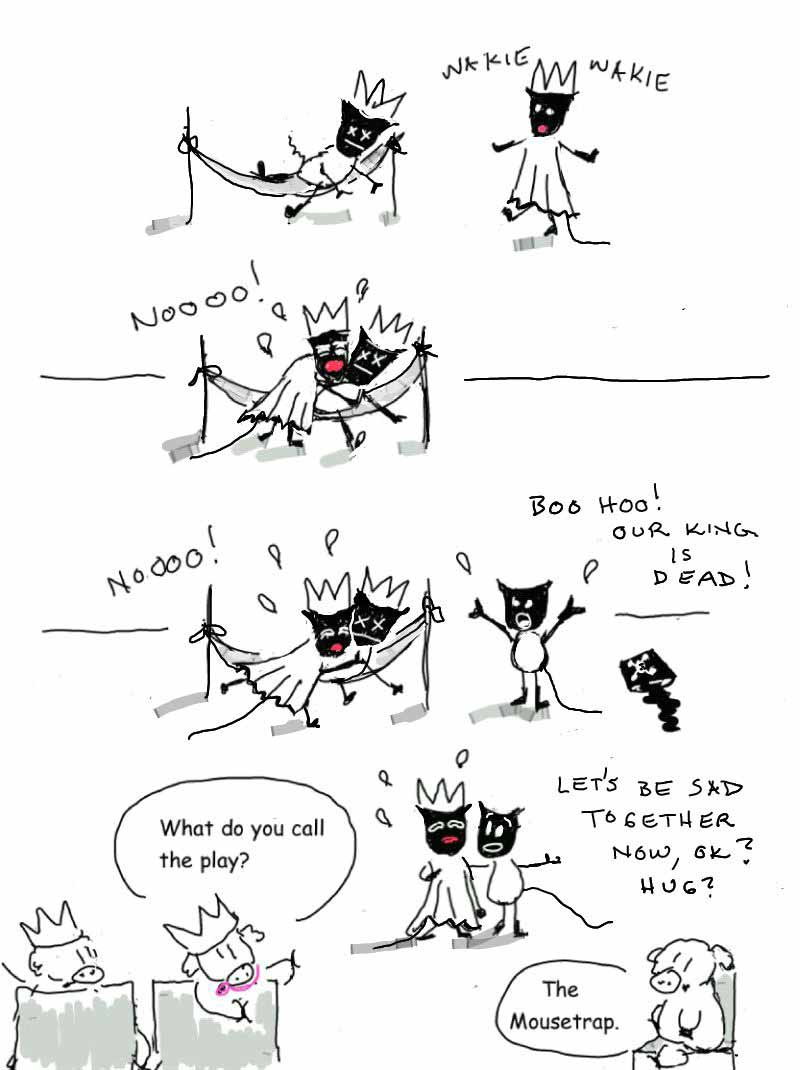 ---
Hamlet & his Mother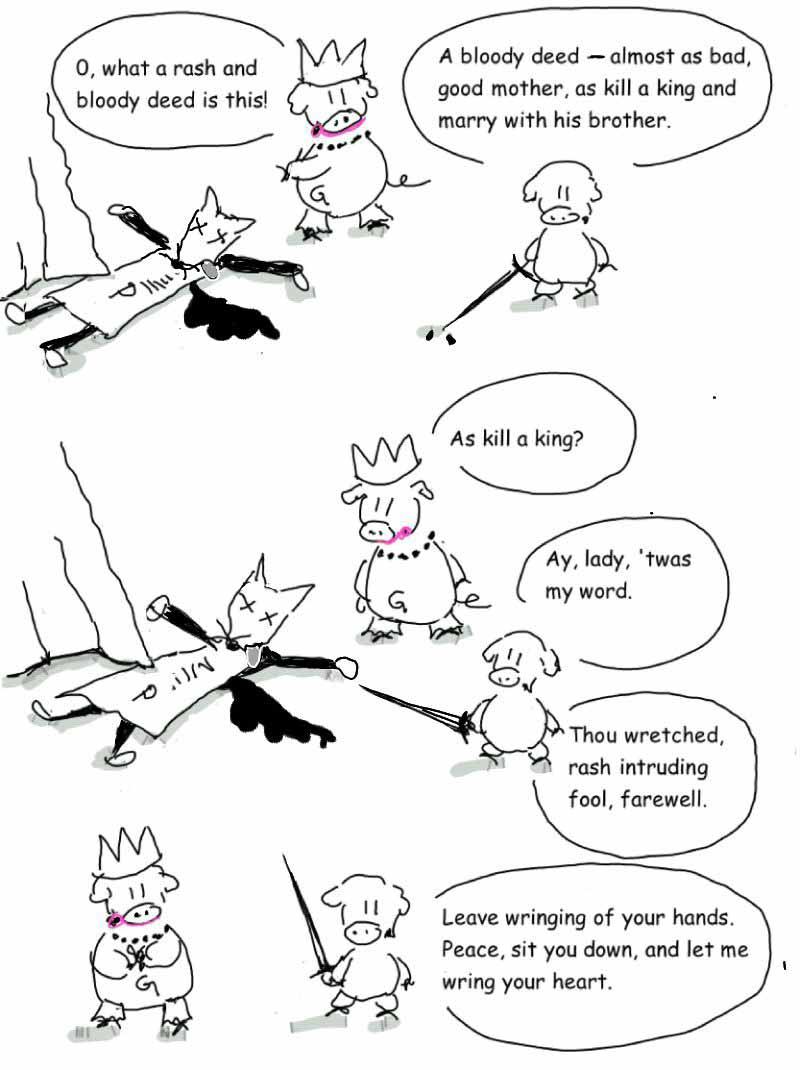 ---
Hamlet & Laertes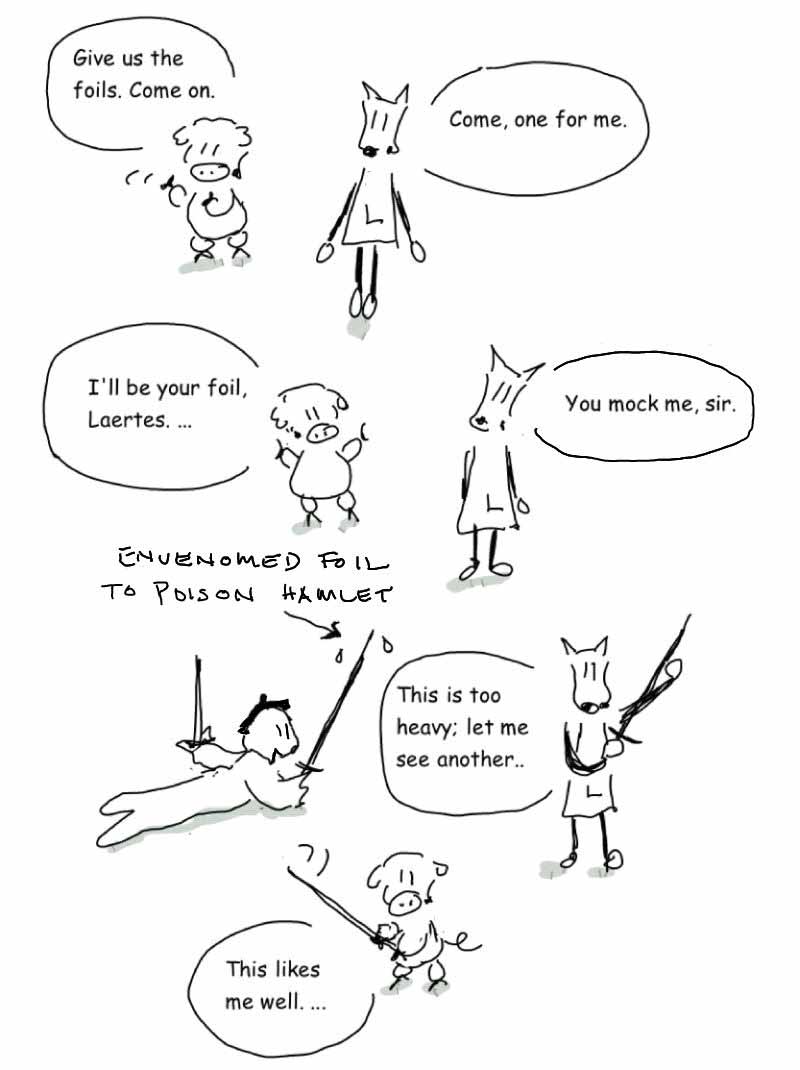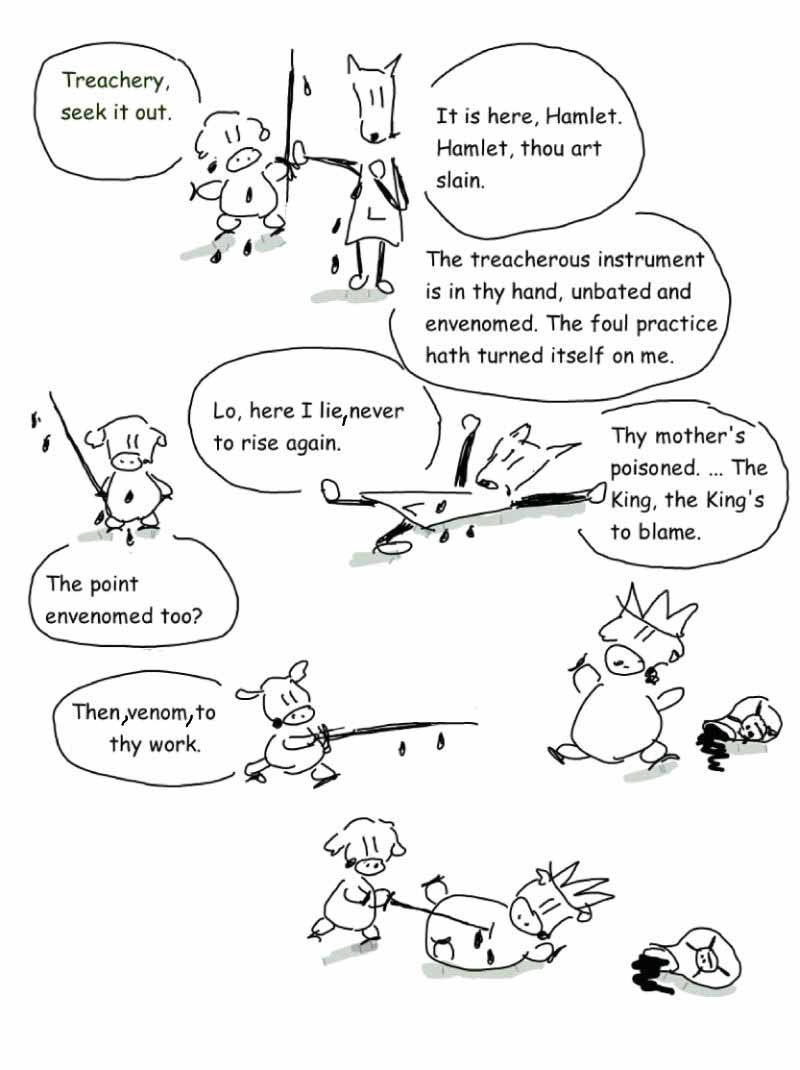 ---