Our seventh art newsletter is brought to you from Santa Monica, where the clothing designer Rachel Comey and I have come with the writer Maile Meloy to take a lesson at the trapeze school on the pier. Meloy, a friend of mine, has been doing trapeze for twelve years, and when a spot for the day's lessons opened up—the recent rainstorms in California had forced a large birthday party to cancel—we leaped at the opportunity.
The night before, during the deluge, a handful of our West Coast contributors—Morgan Parker, Anahid Nersessian, Adrian Chen, Elaine Blair, Jonathan Lethem, and Jon Klassen—had gathered at Comey's Los Angeles store for a New York Review of Books reading and book drive. The next morning, I printed out all the articles from the April 6 Spring Books issue, then rifled through my bag in search of trapeze-appropriate wear.
The March 23, 2023, issue had closed a few days earlier. For the cover we found a painting by the French artist Anne-Sophie Tschiegg, whose work I've been following for a couple of years. I thought her gently fractured, morphing painting went well with our stories about earthquakes, trees, and migration.
Inside, portraits included a bright green Jonathan Escoffery by Vivienne Flesher. A pensive Geetanjali Shree by the consistently wonderful Ruth Gwily, and a thoughtful Martin Riker by Hope Gangloff, who did a number of portraits for the Review before I started. I was eager to get her distinctive lines back in our pages.
For Andrew O'Hagan's review of two books about the rise of HBO, I asked the designer and photographer Michael Schmelling, whose last piece for us was an illustration for Frances Wilson's review of Orwell's Roses, by Rebecca Solnit.
Verlyn Klinkenborg's review of Jared Farmer's book Elderflora: A Modern History of Ancient Trees was the perfect opportunity to get an Andreas Eriksson painting into the issue. Eriksson, who represented Sweden at the 2011 Venice Biennale, is one of my favorite painters of trees and trunks and landscapes. I'm fascinated by his foray into tapestry.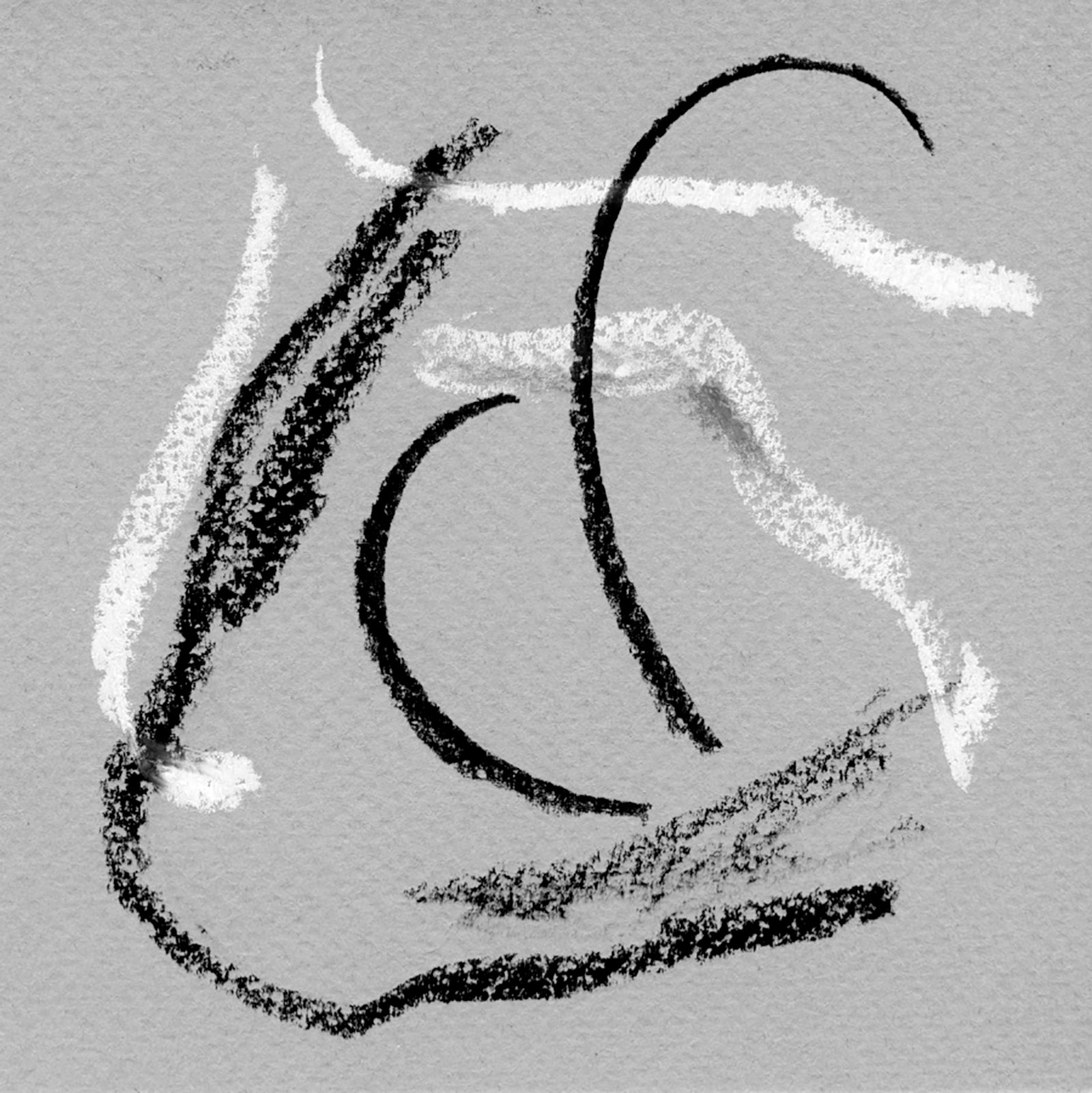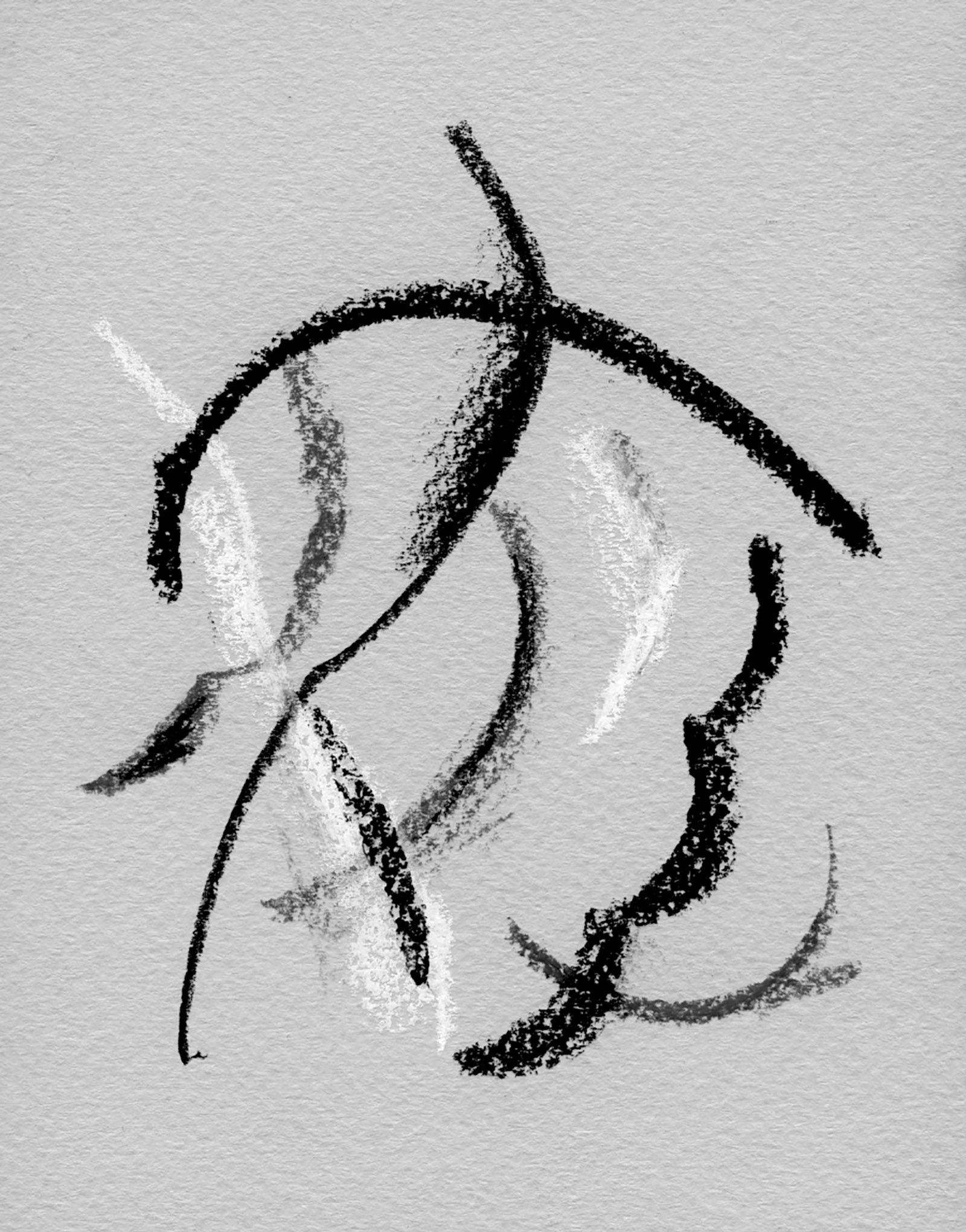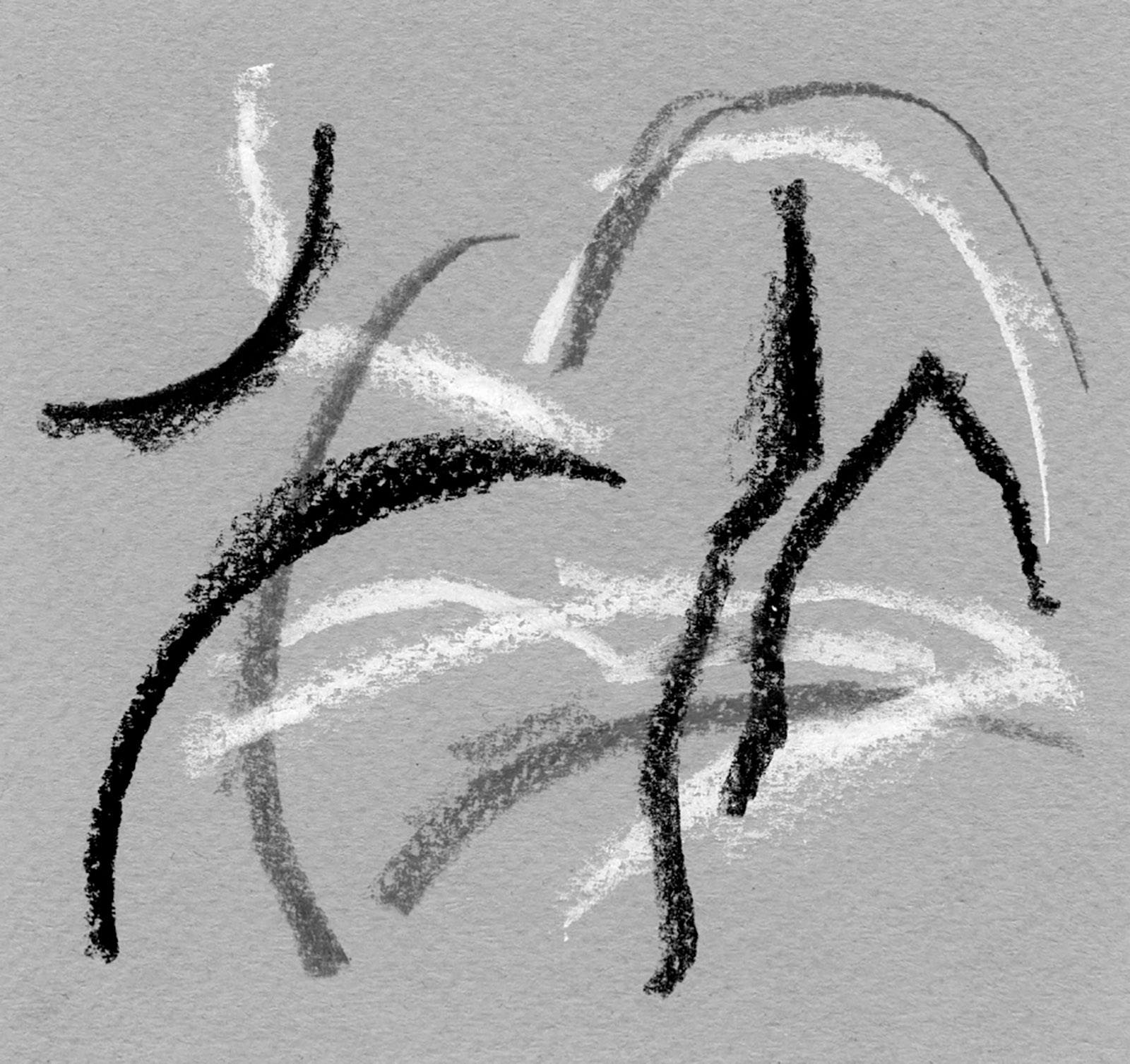 The series art is by Jason Fulford, a photographer whose unexpected, abstract sketches I saw in the summertime when he had begun following the Bauhaus curriculum. While primarily a photographer, Fulford was, as part of the program, making daily drawings.
During the close of the March 23 issue I got a head start on the cover and illustrations for the Spring Books issue. I'd been trying to work with the Israeli graphic novelist Rutu Modan for a long time, and she finally agreed to do a fully illustrated cover. We loved her sketch of a recumbent figure in a flower-strewn meadow, getting hopped on by a pink bird. (Stand by for a future newsletter wherein I'll interview Modan about her work.)
There was a surfeit of portraits to assign in this literature-heavy issue. I approached the artist John Brooks, who last drew Mario Vargas Llosa, for a portrait of Lucy Sante, whose latest book was reviewed by Leonard Lopate. Thinking about Alejandro Chacoff's review of Clarice Lispector's Complete Crônicas, and the Brazilian novelist's enigmatic face, I asked Harriet Lee-Merrion, whose portraits of Jean Stafford, Sarah Manguso, and Amia Srinivasan have all seemed to capture complex dispositions. For Karan Mahajan on Mohsin Hamid, I commissioned the ever-thoughtful Ciara Quilty-Harper, who sent six sketches of Hamid in different evocative environs.
Nick Laird's wonderful analysis of Volumes I and II of Edward Mendelson's Complete Works of W. H. Auden had me thinking of Andrea Ventura, who had done a portrait of a younger Auden for The New York Times Book Review in the 1990s. When I asked if he'd revisit the poet, Ventura wrote, "I would like to try a new one. He has one of the best faces of the twentieth century I think." For Darryl Pinckney's review of the Zimbabwean writer Tsitsi Dangarembga's essays I turned to the great Johnalynn Holland, and for Christine Smallwood's review of Bret Easton Ellis's The Shards, I asked the Belgian artist Kristina Tzekova.
Reading Frances Wilson on Kafka's habitual writing at bedtime, I immediately thought of Sophia Martineck, who draws rooms in as much detail as she draws faces. She sent two sketches of Kafka at night, one at a desk and one in bed. And Anahid Nersessian's gorgeous review of Maggie Millner's Couplets and Kay Gabriel's A Queen in Bucks County got me searching for bodies; I finally settled on an untitled painting of two figures in an embrace by the New York–based artist Lily Ludlow.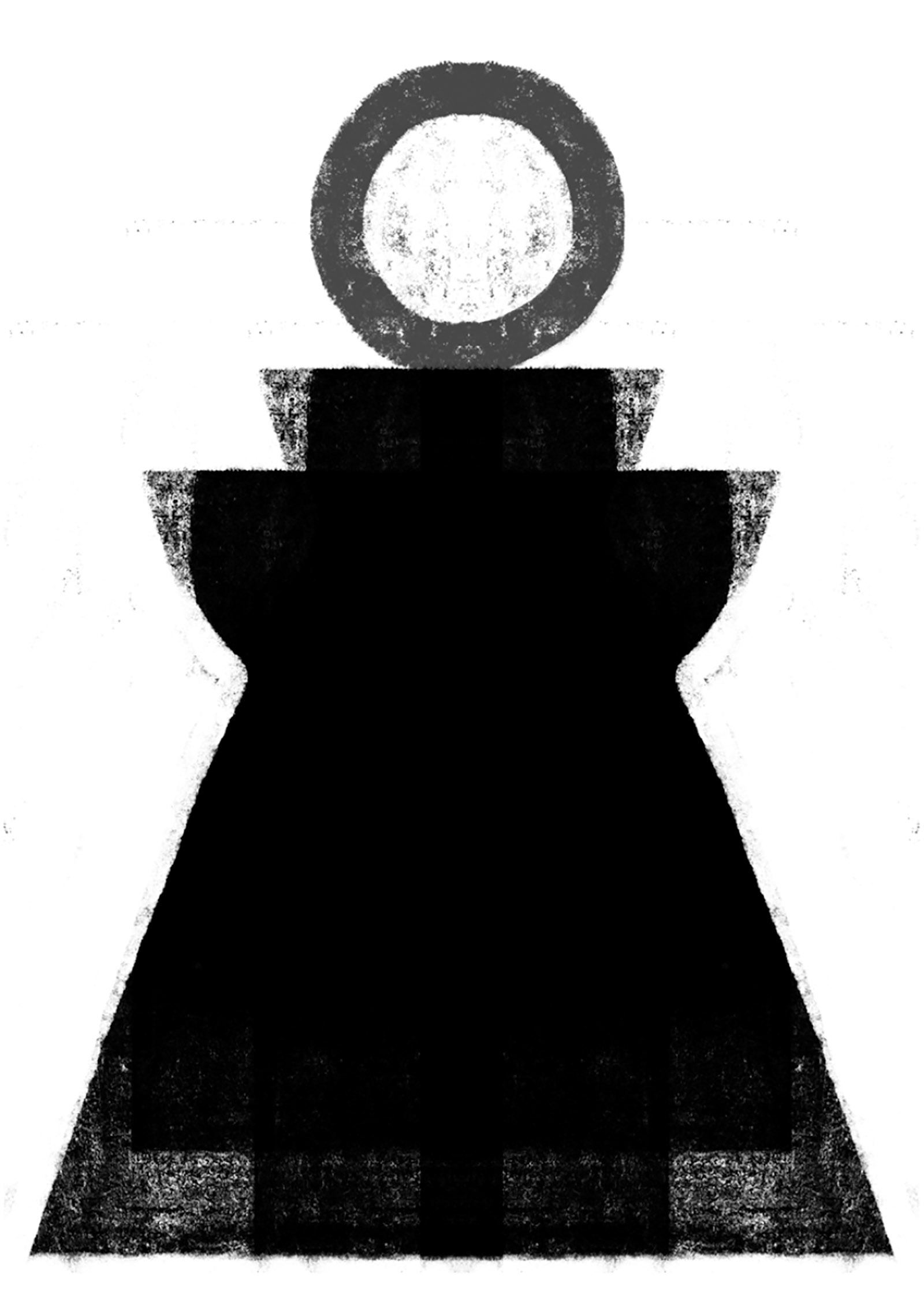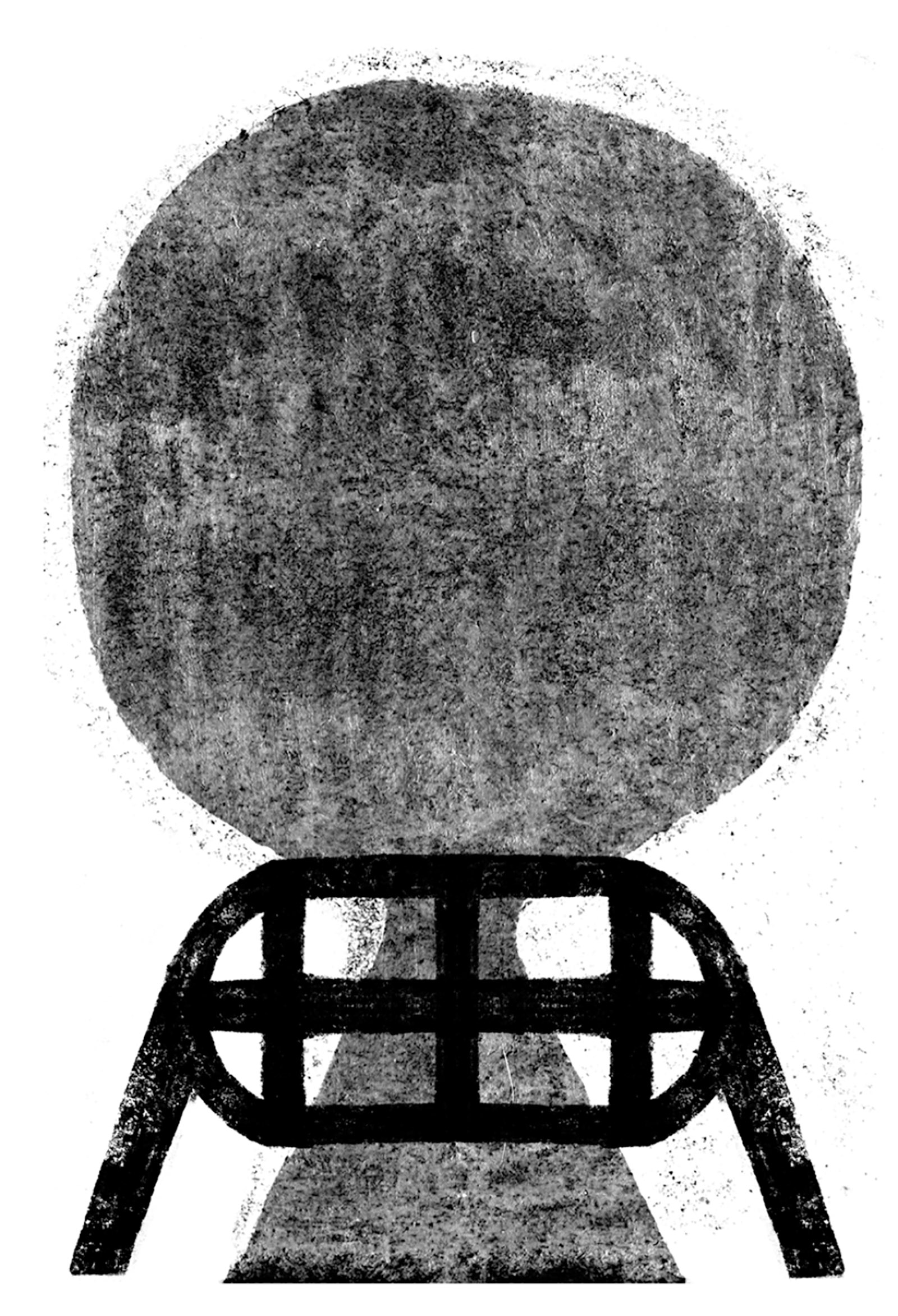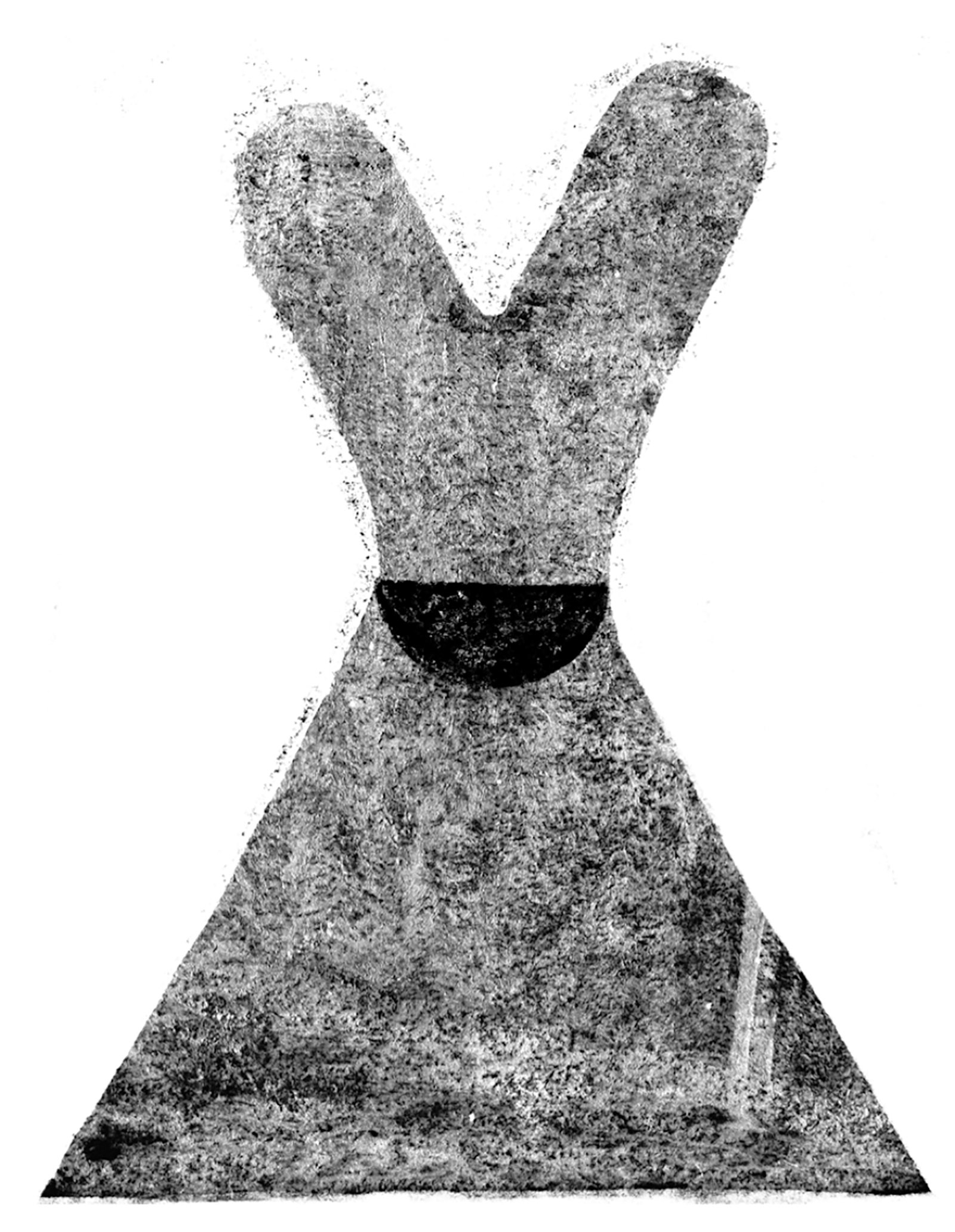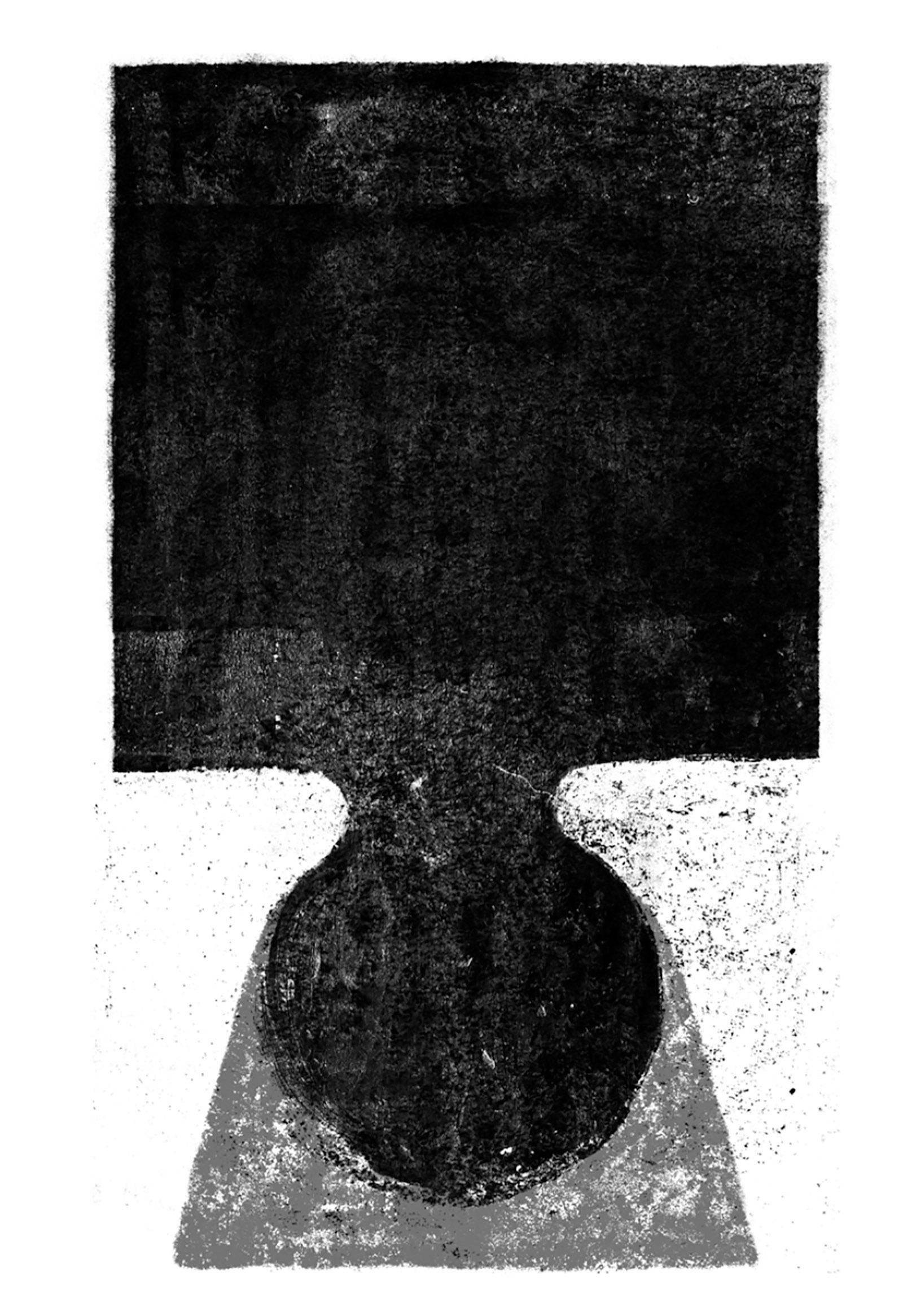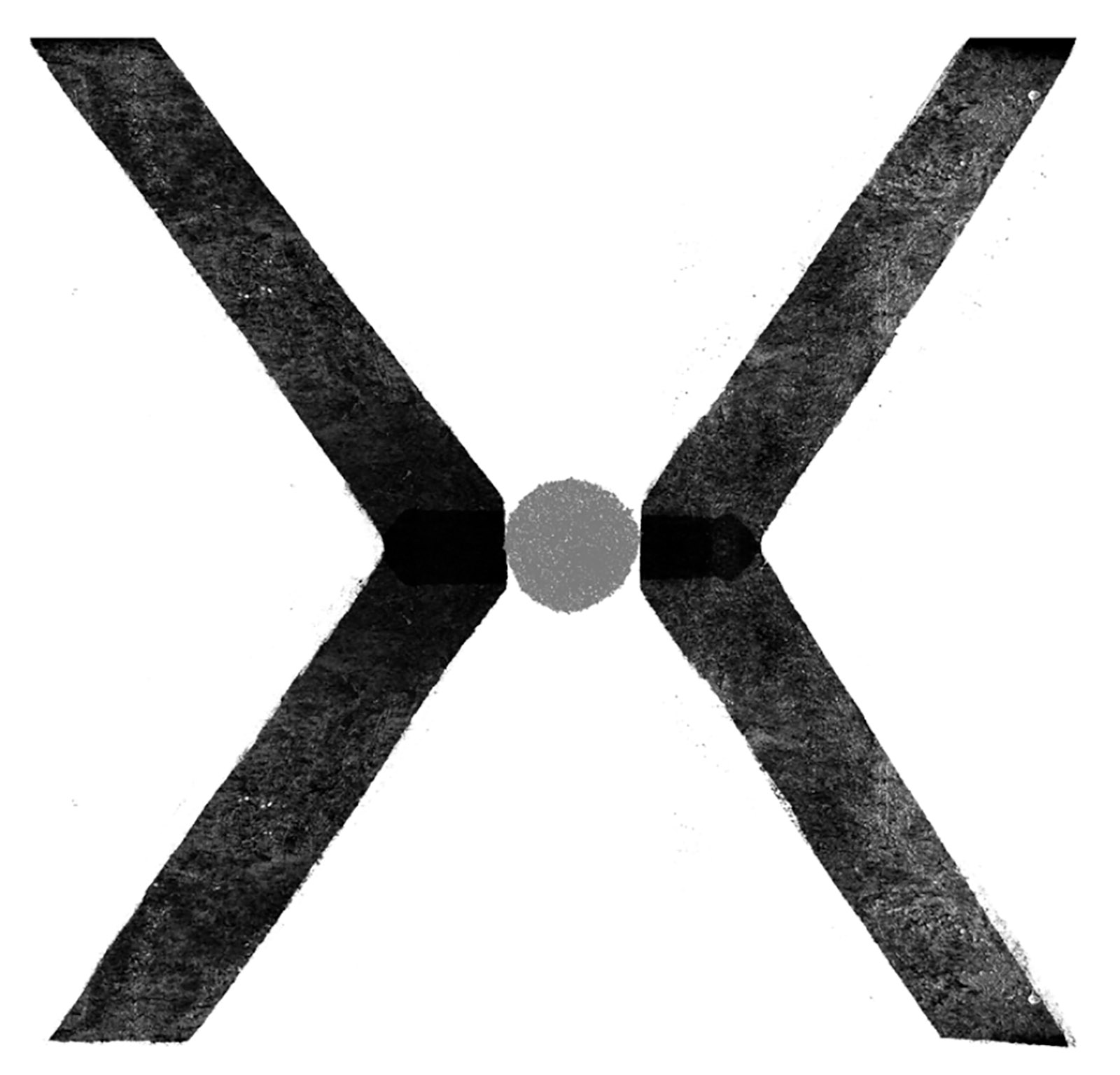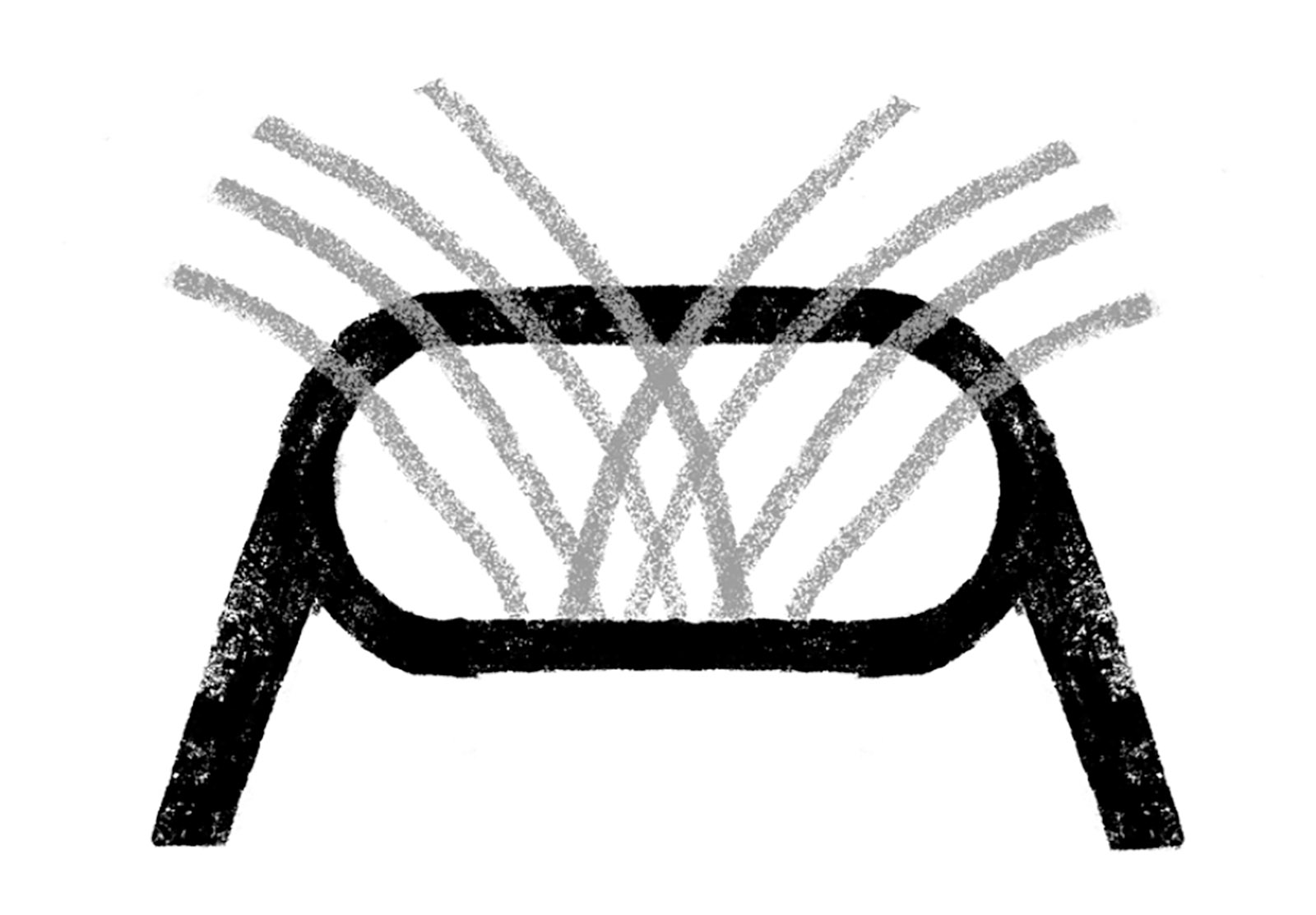 The spots in this issue are by the Mexico City artist Armando Fonseca, who created a series called "Mi Casa es un Volcan." He was a delight to work with for the very first time.
Over budget by this point, I decided to paint one of my favorite writers—Anton Chekhov—myself. (I'm in the middle of reading "The First-Class Passenger" from his Fifty-Two Stories, a book recommended to me by Santa Monica resident, novelist, and non-trapezist Mona Simpson.)
The trapeze session is supposed to end with a "catch," wherein I am expected to, while hanging by my knees, release my hands and be caught by another person on an opposite swing. I demur, but Meloy insists that I can do it. From the high platform I can hear someone on the pier warbling "Sweet Child o' Mine." I smell the funnel cakes and hear the clinking and roar of the roller coaster beside us. The sun is out and the post-storm waves crash on the shore. I think of a line from one of Kay Gabriel's poems, quoted by Nersessian: "Not the opposite of a good time."
The first time I try, we miss, and I fall into the webbing below. On the second go I'm caught; I feel joy, terror, and relief. "'Not the opposite of a good time,'" Nersessian writes, "is hardly utopia. Nonetheless, the phrase names a refuge of shared pleasure in straitened circumstances, points of contact that stretch a luminous net over the void."