Skip to Rentals | Personals | Miscellaneous
---
International Rentals
FRANCE, DORDOGNE—Privately sited, beautifully restored, 18th-century stone farmhouse. Antiques, modern amenities, saltwater pool. 28 bucolic acres of woods, meadow, orchards, stream. Charming nearby villages. Sleeps 4. Weekly. (212) 772-2030; judith@terrafilms.org; www.gaurenne.com.
BARCELONA—Furnished, sunny, quiet two bedroom, 1.5 bathrooms in central Sagrada Familia. Family friendly neighborhood, elevator building, Wi-Fi, washing machine. For further information: (917) 445-2525; sagfamapt@gmail.com.
ROME. Piazza del Popolo. Charming furnished flat with a view of the church of Piazza del Popolo. 2BR (one double BR, one single). Large kitchen/dining room, one bathroom. Wi-Fi, TV, dishwasher, washing machine. 4th floor with elevator. Air-conditioning. 700 euros weekly and 1,800 monthly. For details contact: benedetta.craveri@tiscali.it
PARIS (SQUARE BERLIOZ—9th arr.), Wi-Fi, 3BR/2Bth, beautiful full-floor condo, 4th floor, elevator. www.parisflat4u.com. Tel.: (415) 922-8888.
ITALY, TUSCANY 5 bedroom, 5 bathroom villa, spectacular views, gorgeous pool and gardens, 5 star reviews. www.LuxuryVillaTuscany.com
ITALY, UMBRIA/TUSCANY BORDER. 4 bedroom 4 bathroom farmhouse with private pool overlooking Lake Trasimeno with breathtaking views. www.lacasaccia.weebly.com
PARIS. Luxurious, large, sun-filled belle époque apartment just off Place St. Michel on Left Bank. 4th floor. Lovely details, fully equipped, cleaning 2x/wk. Sleeps 5. Minimum week, $4,200. Call (617) 491-0006. dantonapartment@gmail.com.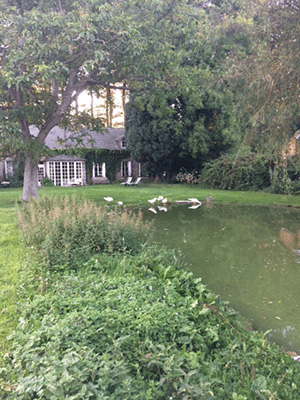 UPPER NORMANDY
1820's farmhouse in small village near Valmont, 10 kms. from coast. Sleeps 6. All comforts. €50 p.p. per night.
Email normandie76540@gmail.com.
FRANCE/ITALY border. Romantic, spacious garden flat. Breathtaking, uninterrupted Mediterranean views. 2/3 bedrooms. www.ilvalico.eu.
PARIS—MARAIS. Renovated 17th-century, tri-level, top-floor, courtyard apartment. Central, quiet, exposed beams, hardwood floors, fireplace, fully equipped. Long-term rental (9 mo.), Sept.–May. (206) 723-6538; www.acrossthewater.net.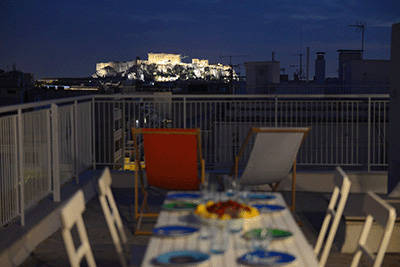 GREECE, ATHENS
—Kolonaki. Acropolis views. Elegant penthouse. 4 Bed, 3 Bath, rooftop terrace. Wi-Fi, A.C, W/D. Nearby museums, shopping and restaurants. Perfect for exploring Athens! Sleeps 2-8.
miliou@earthlink.net; Cell: US (646) 785-3901 & EUROPE 30-693-240-0632
Rentals
PRINCETON Available for the month of July. Four bedrooms, two baths, new kitchen. Three blocks from the university, short walk to town. Family-friendly neighborhood on a small, one-way street. $4,800. robertkdietz45@gmail.com
Personal Services
DANIELLE'S LIP SERVICE. Ebony beauty, adult phone sex, and web cam. www.DaniellesLipService.com. (773) 935-4995.
INDULGE. Alluring, intelligent, discreet, Italian American for touch and pleasure. 353houston@gmail.com. (917) 520-1131.
SACRED EROTIC… with Zeus' Darlins'. Incredible Lightness of Touch. Private, safe, tasteful. Greenwich Village. (212) 337-9665. www.zeusdarlins.com.
Personals
I AM A RETIRED JEWISH WOMAN with democratic leanings living in Manhattan. NYR Box 68090
SHY, REPRESSED, SEXY, LI gentle man seeks a woman to rock his world. rickytyler@yahoo.com.
LITHE, LOVELY, WARM-HEARTED woman seeks unattached healthy and financially secure man (55-70) for passion, companionship, travel. Bay Area preferred. nyrb2018@gmail.com.
PRIVATE DATING CLUB SEEKS ATTRACTIVE, successful gentlemen aged 30's-60's+ interested in meeting and dating beautiful women…you should be open to enjoying a lasting relationship if you meet the right person. NY, LA, Chicago, Boston, DC, San Francisco, San Diego, Phoenix, Seattle, Texas, Toronto. Reply w/ bio and photo in confidence: Phoebe@SEIClub.com
ENERGETIC, ECLECTIC ATTORNEY, Francophone, 70, seeks woman who knows there is more to life. NYR Box 68070
Travel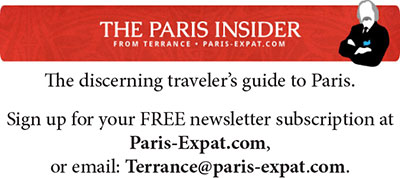 HIDDEN IRELAND: Elegant small group land journeys for the discerning traveler. www.spiraljourneys.com
Books
BOOK SEARCH. Old, rare, and out-of-print books. Marsha J. Shapiro: (212) 595-4219; mshap10424@aol.com.
BACH AS YOU'VE NEVER UNDERSTOOD HIM. Why Bach?: An Audio-Visual Appreciation, at Amazon.com.
Author's Query
SEEKING INFORMATION for an article regarding Charles Dubois (AIA): davkli99@gmail.com
Arts
INTERVIEWS WITH ARTISTS AND WRITERS. Read our new essay, "A Natural History of the Novel." www.LanguageAndPhilosophy.com
Miscellaneous
VISIONARY ENVIRONMENTALIST, SEEKS FUNDING. Chomping at the bit and raring to go! www.ecoideaman.com
Writer's Services
THERE ARE TWO KINDS OF EXPERTS. Published. Or not. thoughtleadersintl.com
Furniture Wanted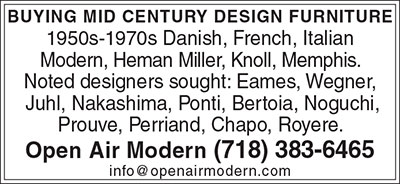 Therapeutic Services
DEFY INERTIA! Personal online movement sessions with compassionate, experienced instructor. Restorative exercises, stretching & joint mobilization; postural decompression. www.studiokatieg.com
Conference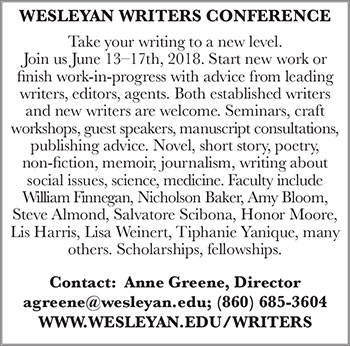 Marketplace