"The photographer Duane Michals is a law unto himself," writes Jed Perl in the The New York Review's February 19, 2015 issue. "In a career spanning more than half a century he has worked in both utilitarian black-and-white and luxuriant color, produced slapstick self-portraits, evoked erotic daydreams, pamphleteered against art world fashions, and painted whimsical abstract designs on vintage photographs. You would be in for a disappointment if you expected a sober summing up in 'Storyteller: The Photographs of Duane Michals,' the big retrospective of the eighty-two-year-old artist's career that is currently at the Carnegie Museum of Art in Pittsburgh. Michals remains aggressively idiosyncratic, the curator of his own overstuffed, beguiling, disorderly imagination." We present below a selection of Michals's photo-sequences, with commentary drawn from Perl's piece.
—The Editors
---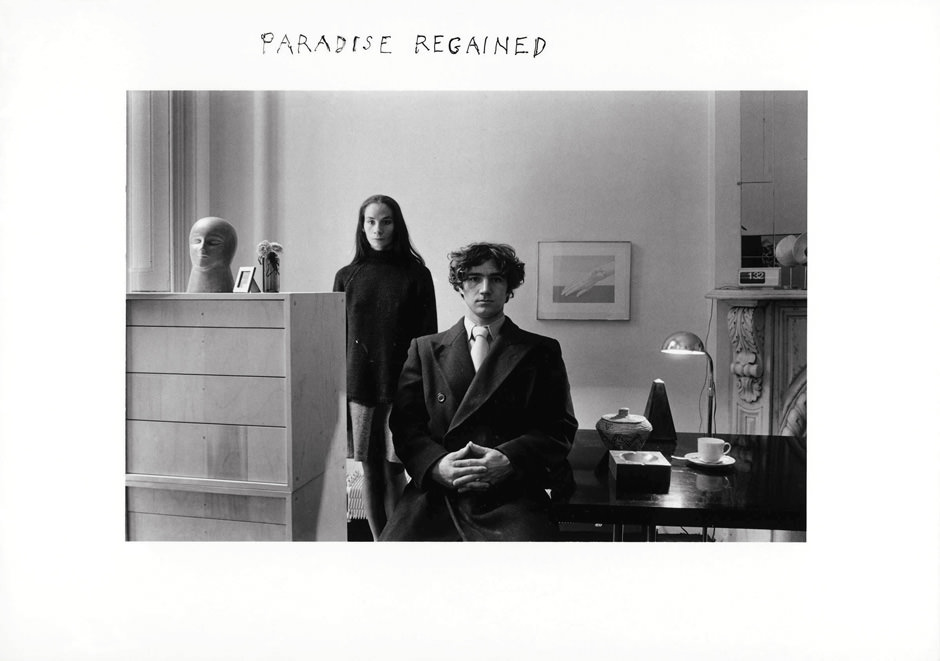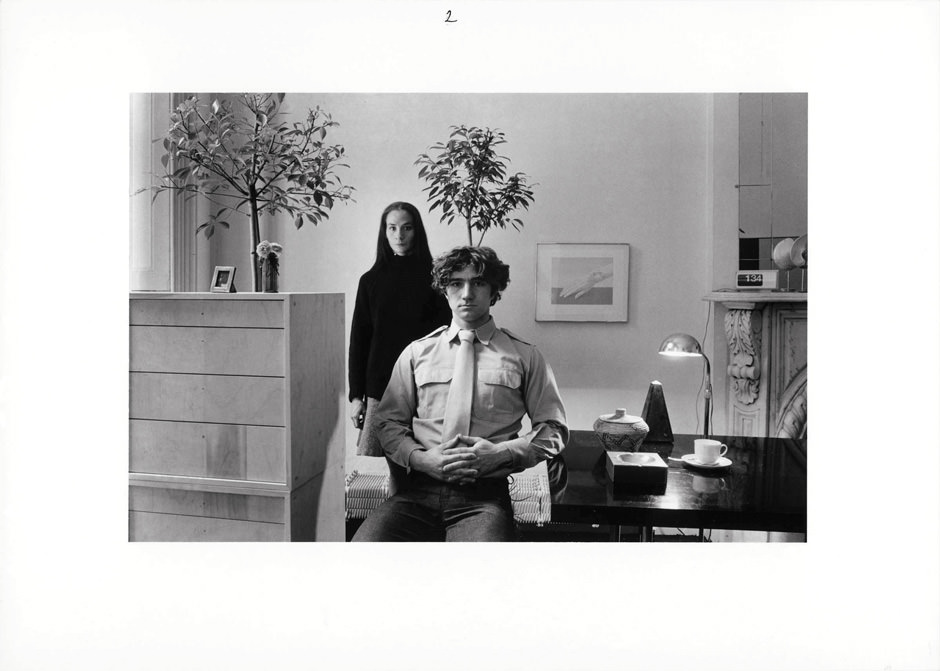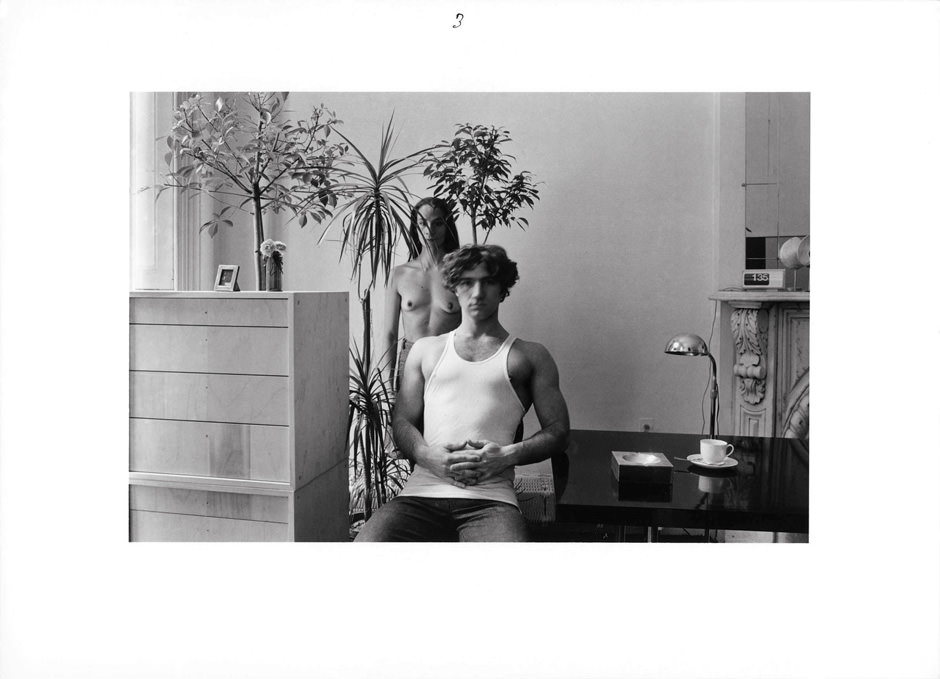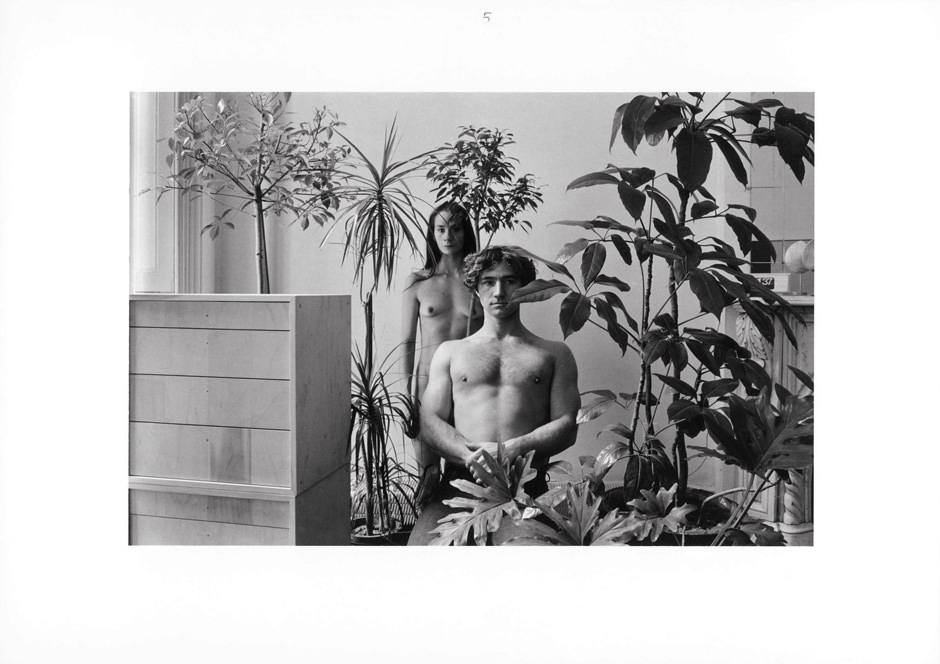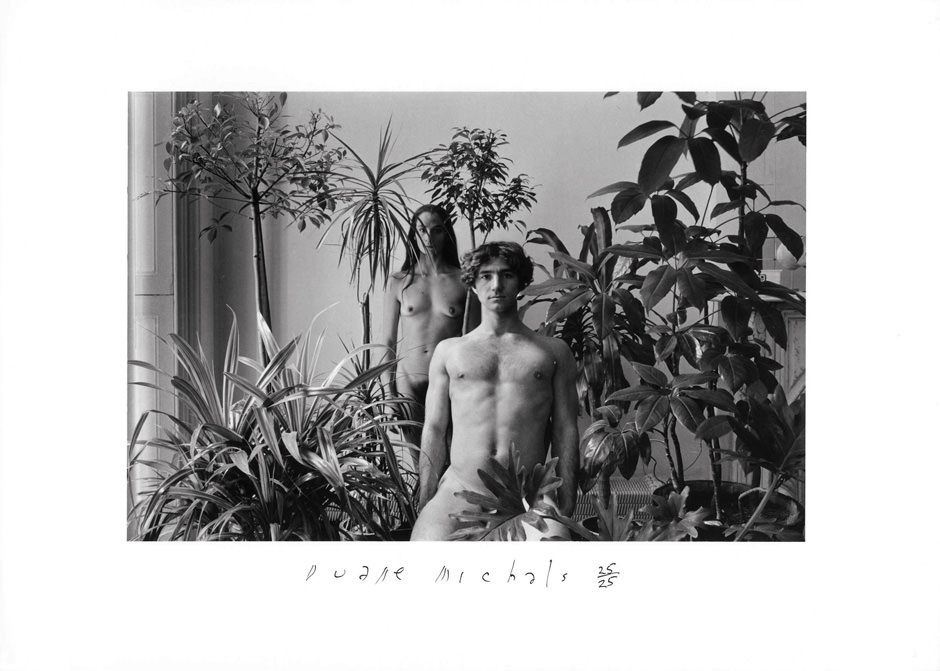 Michals's reputation was pretty much made in the late 1960s, with sequences of small, black-and-white images that amount to freshly minted fairy tales for adults. In the six frames of Paradise Regained, a young man and woman in a modern apartment go back to nature, shedding all their clothes as the houseplants around them grow larger and larger, becoming an Edenic garden.
---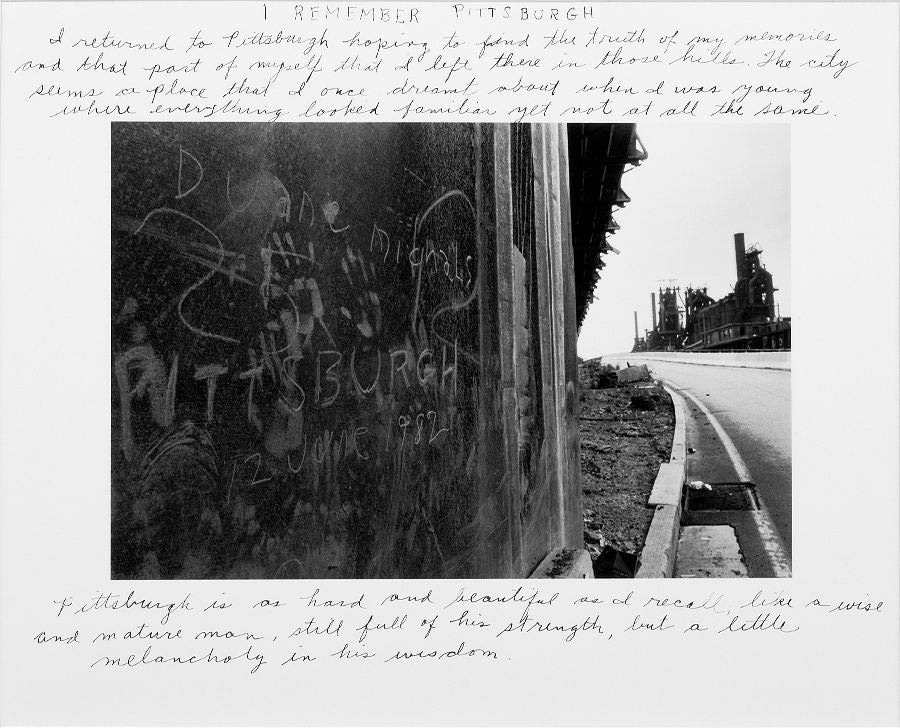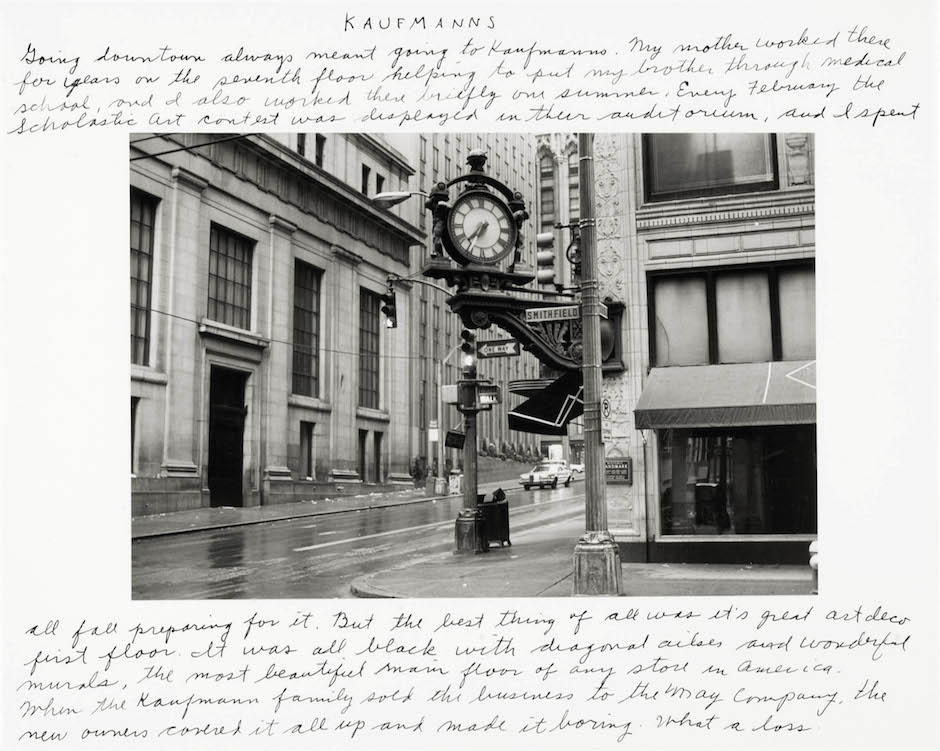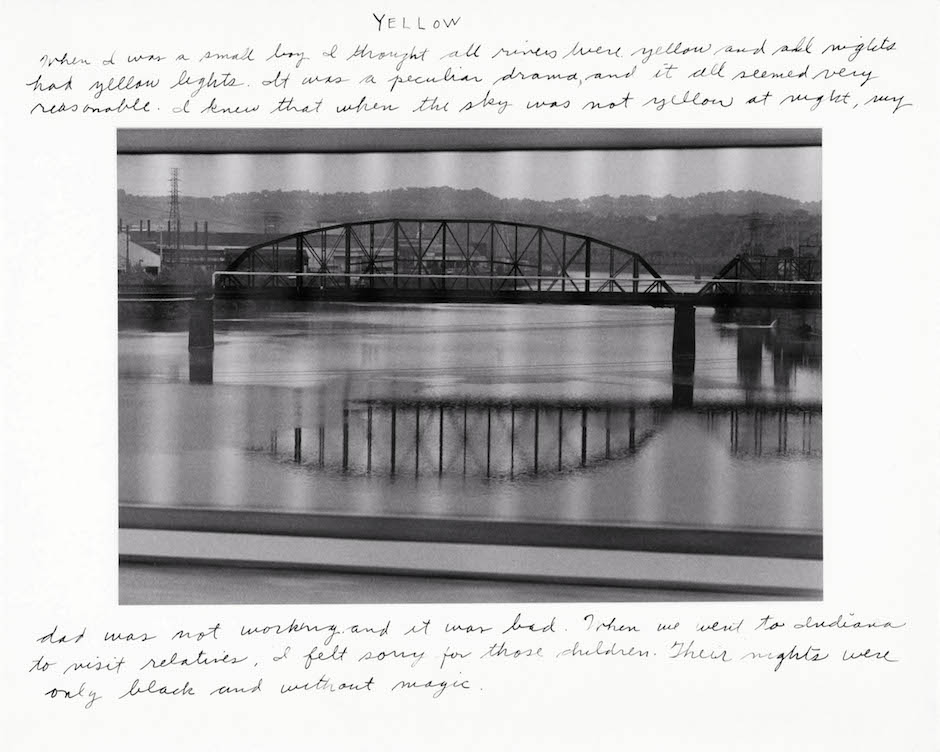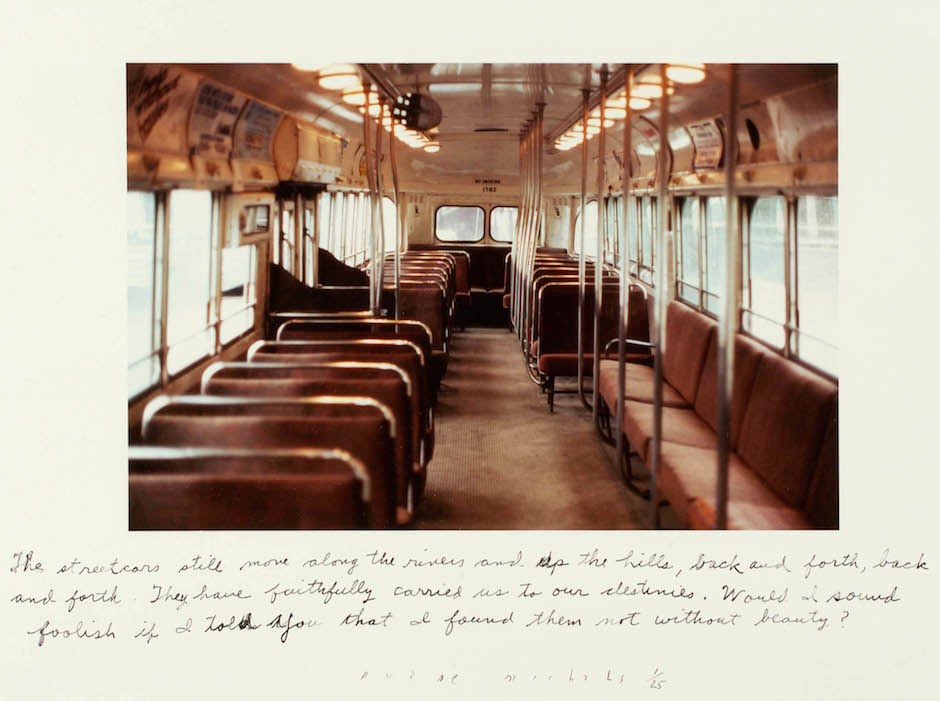 Born and raised in the Pittsburgh metropolitan area, Michals has photographed much in and around the city, bringing a keen eye to its substantial architectural monuments, strikingly engineered bridges and factories, and dramatic mountains and meandering rivers.
---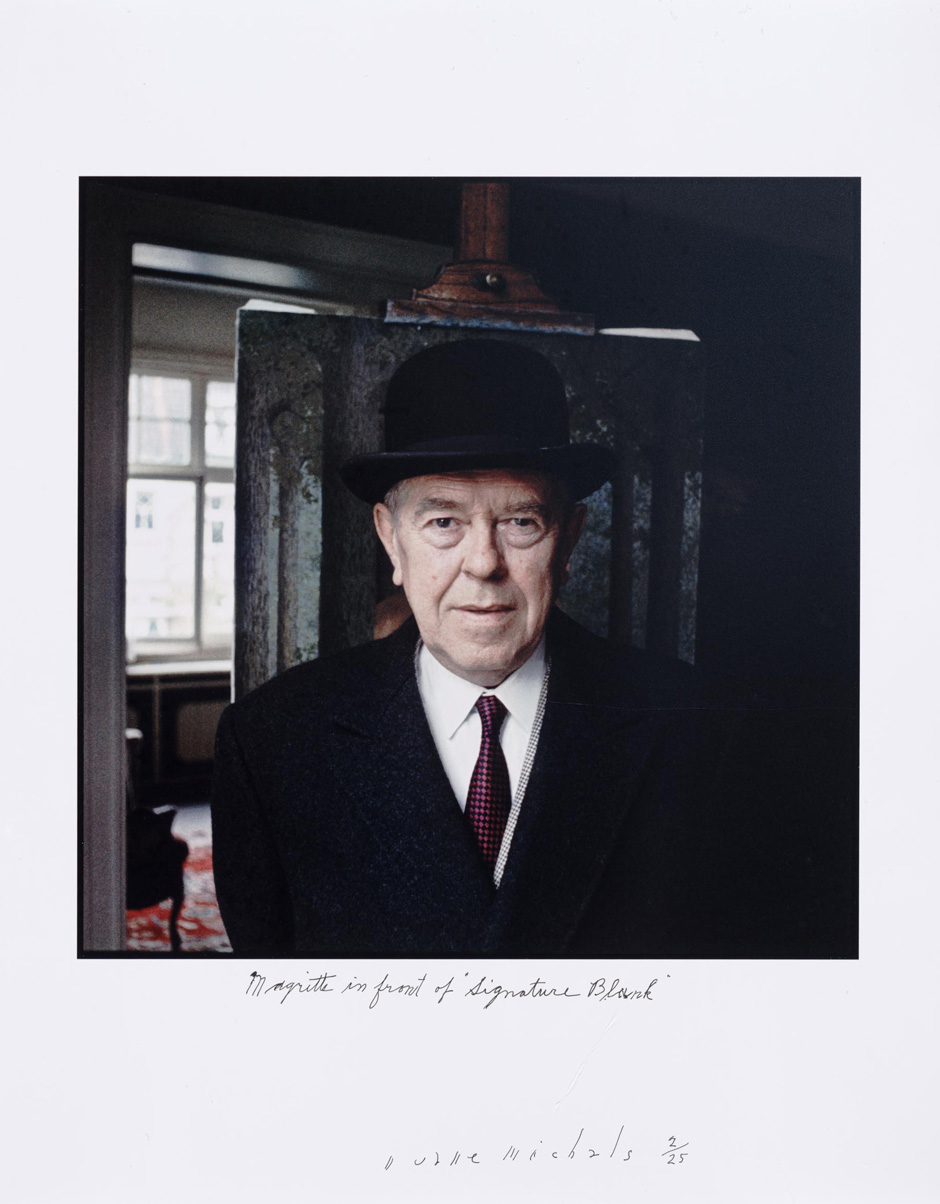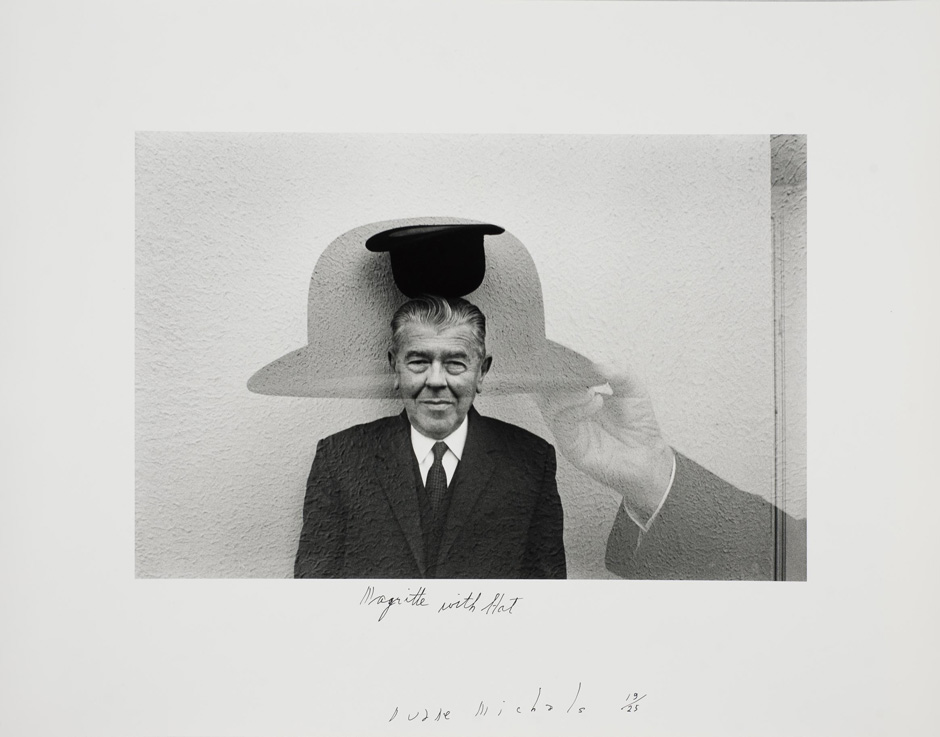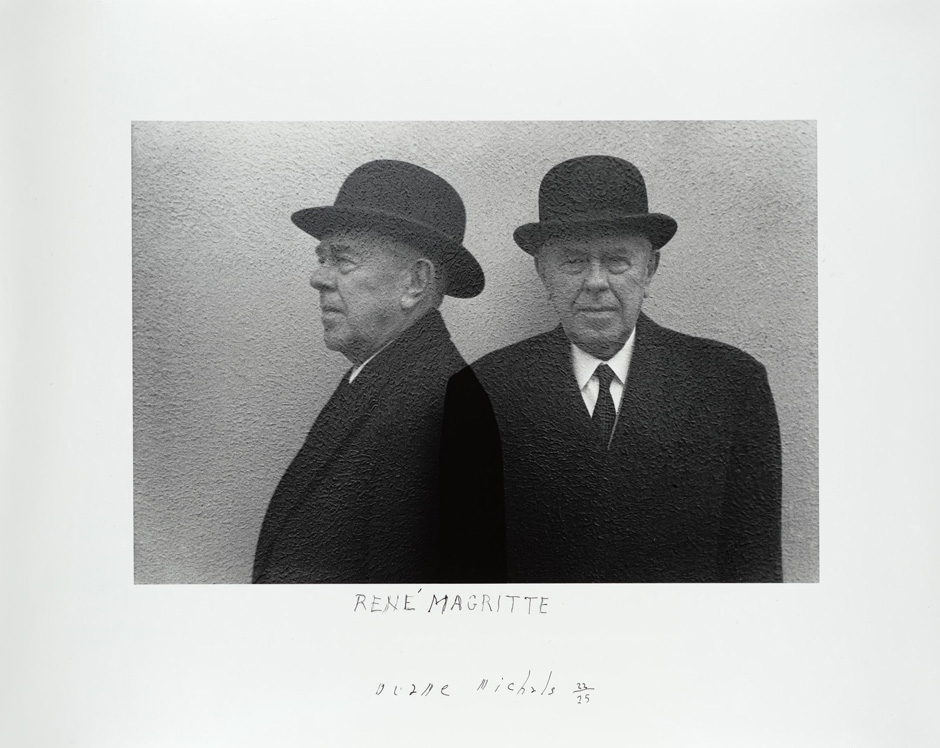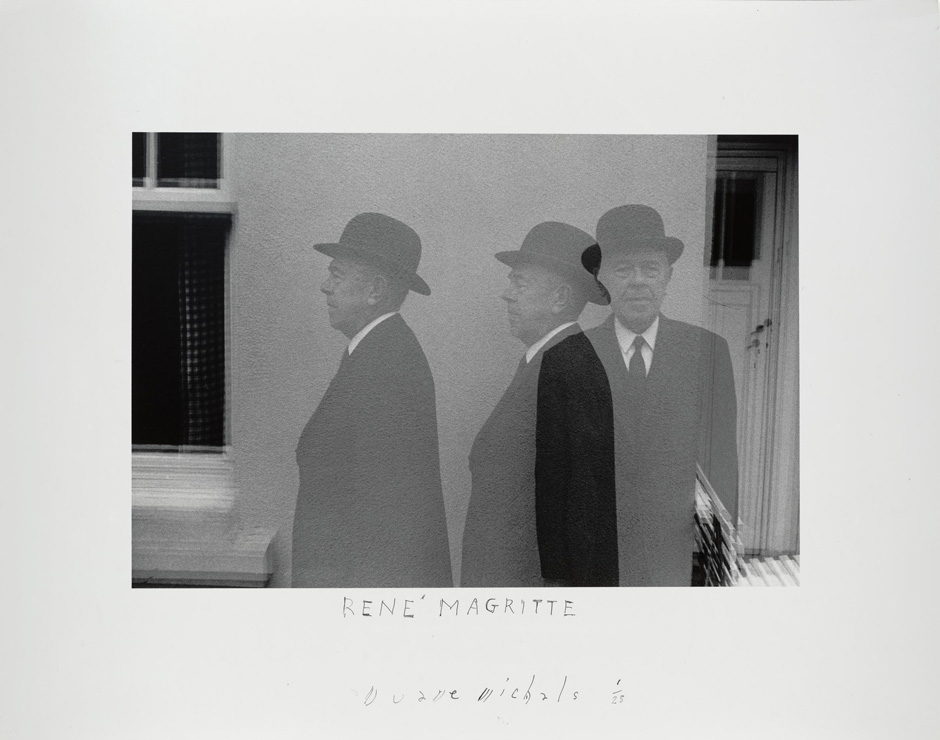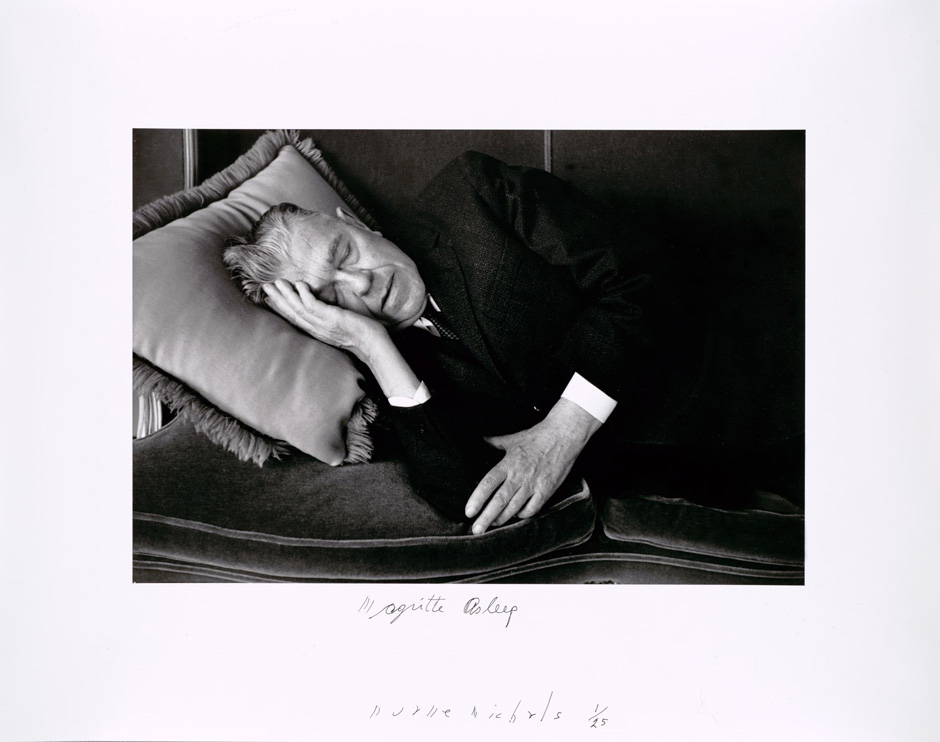 The trickster in Michals cannot resist turning the tables on his subjects. In a series of studies of Magritte the artist becomes one of his own paintings, rendered translucent or presented in fragmentary form.
---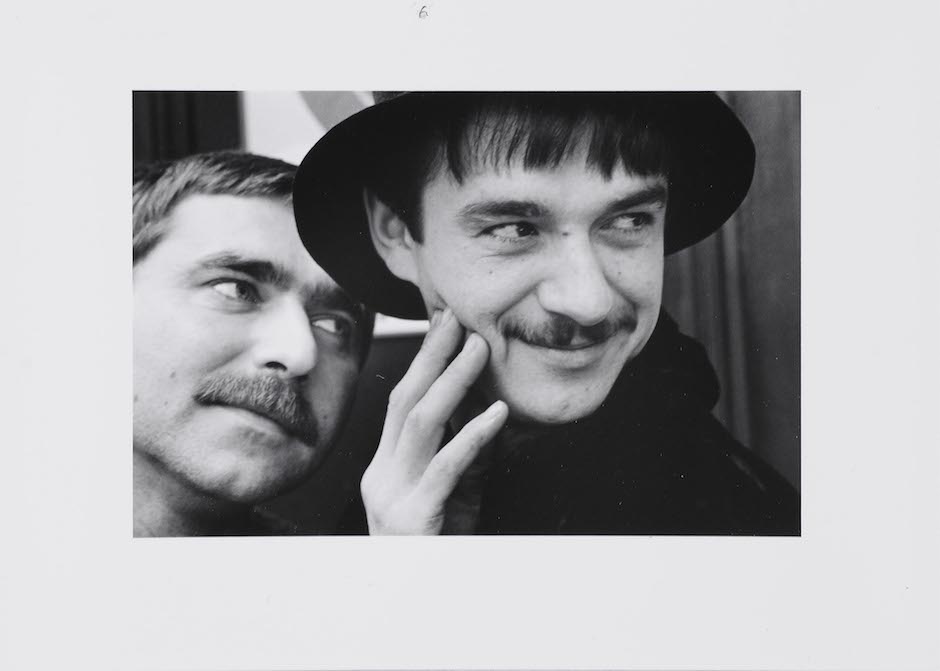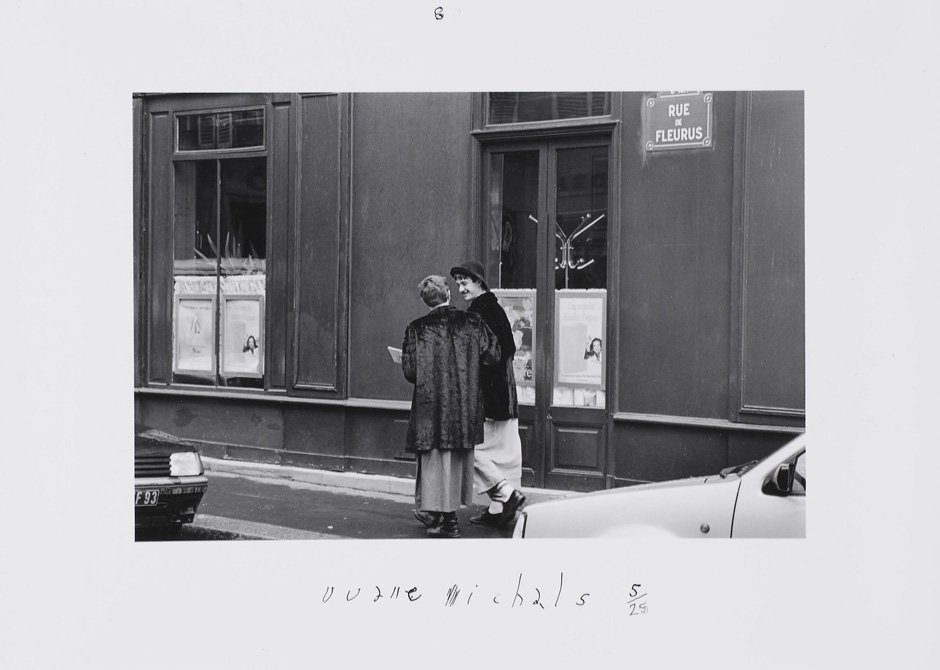 In some of his work Michals reimagines an artist's or a writer's imaginings in his own photographic terms, thus giving a paradoxical, parallel reality to the original act of creation. When he stages a first meeting between Gertrude Stein and Alice B. Toklas, with the legendary ladies played by a couple of mustached boys, we enjoy watching as he attempts to top Stein's already over-the-top self-mythologizing.
---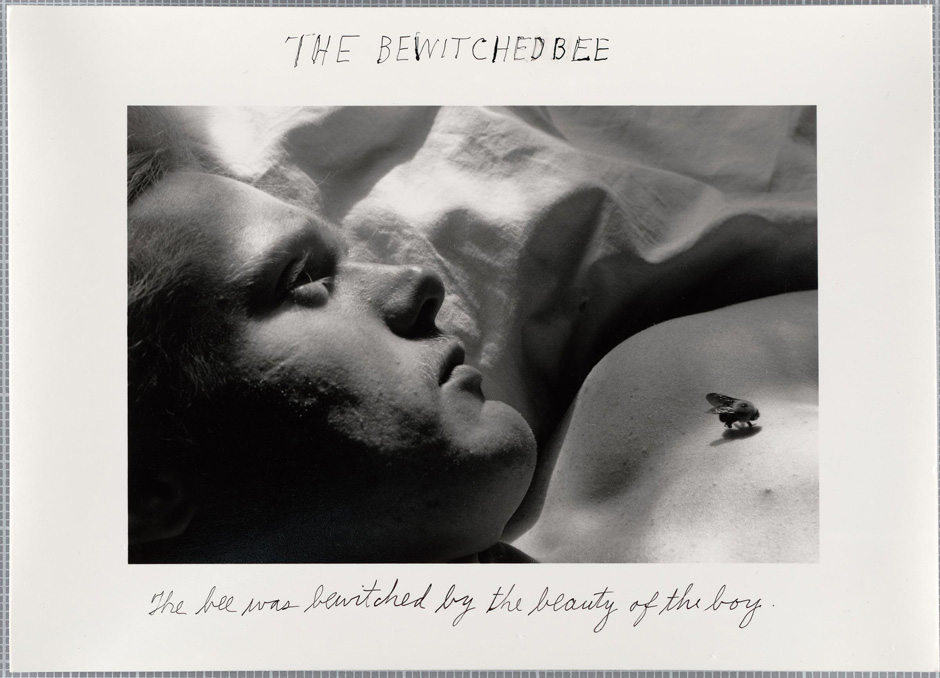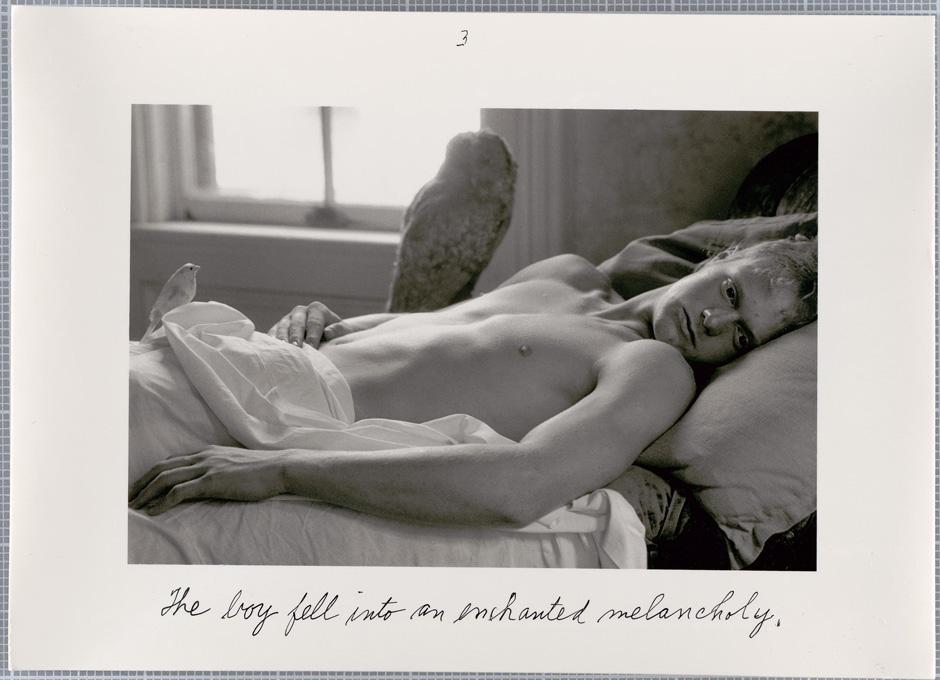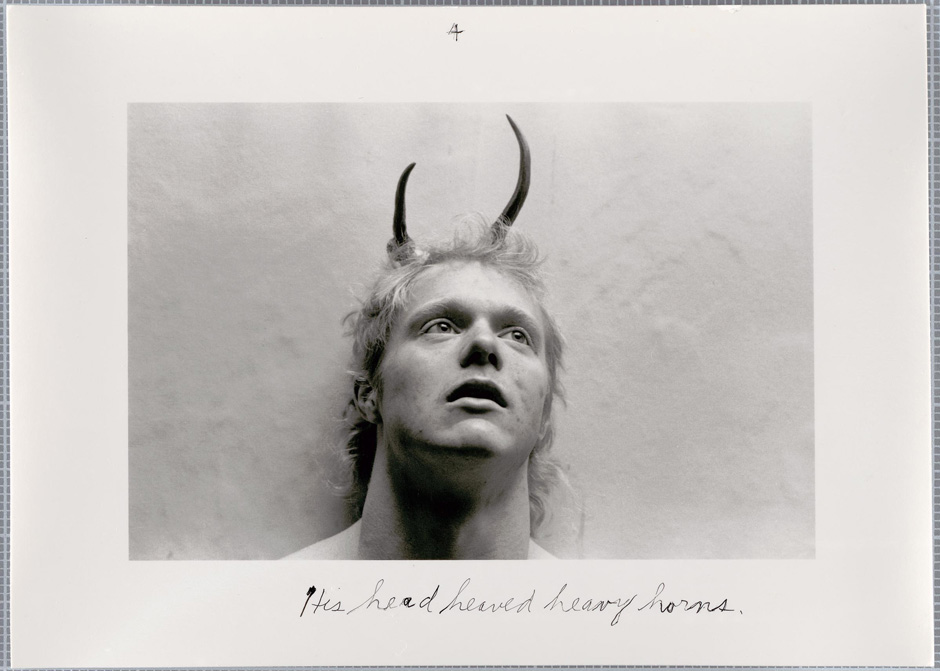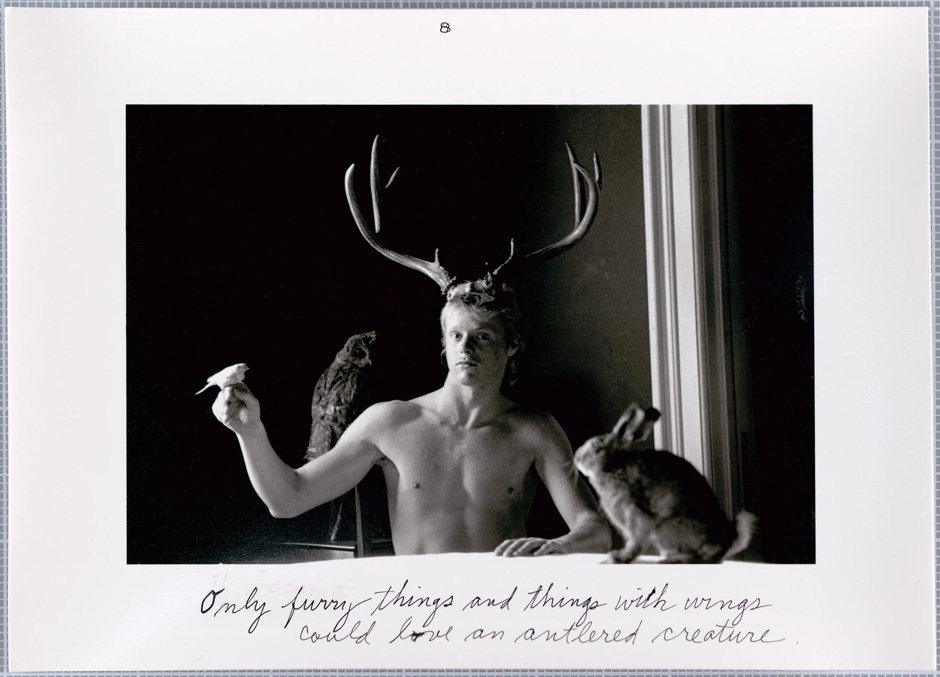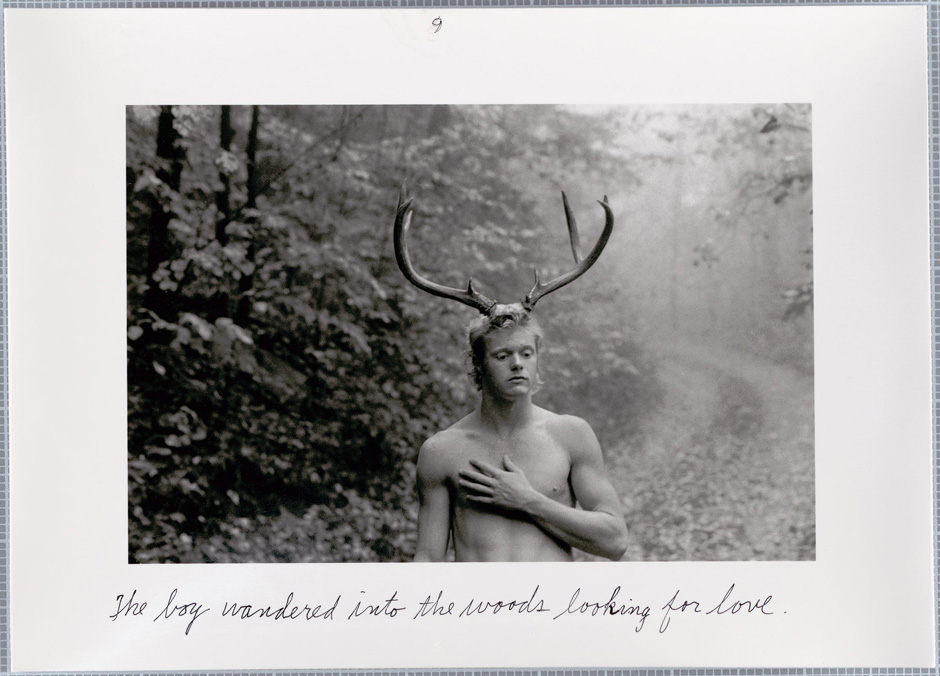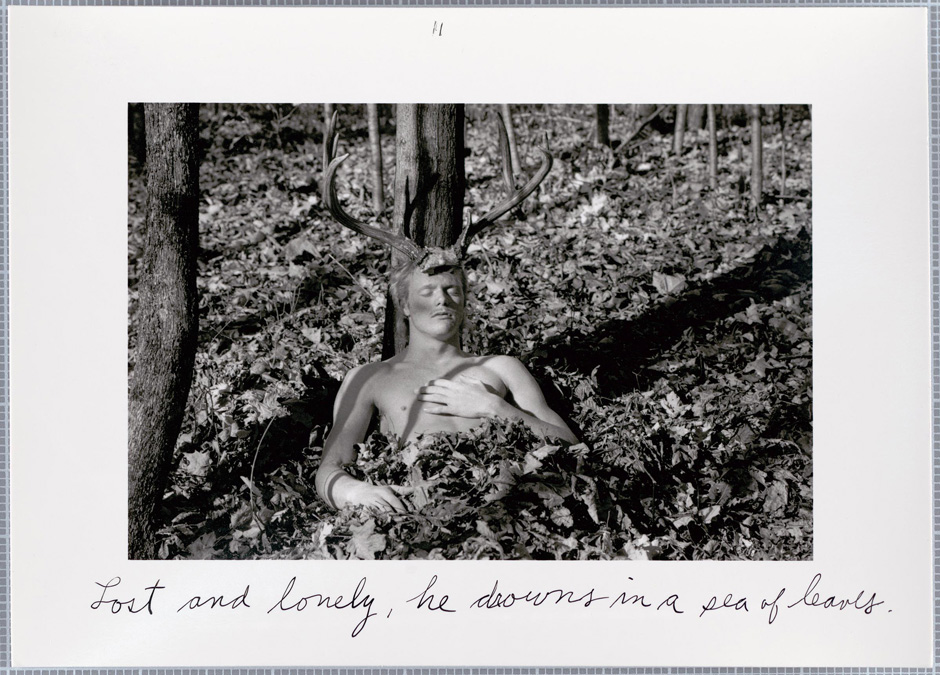 Michals uses photography to spin what amount to Ovidian legends, as in The Bewitched Bee, a sequence of thirteen images in which a young man stung by a bee grows antlers, wanders through the woods, and finally drowns in a sea of leaves.
---
Working in color a few years ago, Michals produced a series of photographs in the shape of fans, their off-center compositions echoing the stylized naturalism of Japanese prints. A quartet of photographic fans records his country garden in the four seasons; a fan emblazoned with groupings of roses in vases is a salute to his mother's taste in flowers. These photographs dare to be dismissed as kitsch, and yet the kitsch cannot be entirely untangled from the heartfelt, hedonistic opulence of the color.
---
"Storyteller: The Photographs of Duane Michals" is on view at The Carnegie Museum of Art through February 16.